Program on the Environment
College of the Environment
University of Washington
Past Capstone Projects
Student Capstone projects address pressing environmental issues. Most fall within the following topic areas. Because of the interconnected nature of Environmental Studies as a discipline, many projects address more than one topic area.
Browse the lists below for sample Capstone project summaries to give you an idea of the projects students work on as part of the Environmental Studies Capstone
If you're interested in hosting a Capstone internship apply here .
If you are seeking more examples of Capstones in a particular category, email Sean McDonald , the Capstone instructor.
Climate Change
Communications/advocacy, conservation/restoration, environmental education, environmental justice, environmental policy, food systems, renewable energy, sustainable business, urbanization, waste management.

College of Arts & Sciences
Capstone Projects
Environmental Studies students major in a wide range of fields across campus, and their senior year Capstone Projects reflect that breadth and scope. At the end of each year, students share their capstones in a symposium-style event, where we also get to celebrate the excellent work they have done! Below is an archive of many such projects, compiled from recent years of student work.
ENST Minors 2020
This year's graduation was unlike any other, occurring under the specter of the coronavirus pandemic and its associated implications. The Capstone Symposium was held on Zoom in April, but using that platform didn't diminish the impact of these excellent projects!
December 2019 Grads
Melissa Zheng , a Management major in the MSB, graduated in December 2019, and for her ENST capstone participated in a research project with a faculty mentor under the auspices of the International Food Policy Research Institute.
May 2020 Grads
Title: "The Pear Tree" — Emily Arnold , who focused her studies at Georgetown on English, used her passion for words to explore how humans connect to physical space and how this shapes our perception of our environment. Her capstone project consisted of two distinct projects: "The Pear Tree", a 52-page collection of poems; and "Tree of Letters", a sculpture of a tree made of wire and paper mache with recycled pages (pictured above). This project succinctly captures Emily's studies for the last four years; she reflects, "'The Tree of Letters' considers the relationship between trees and written language and comments on the chosen form, poems, to convey the ideas in my Thesis."
Title: Financing the Future of Clean Energy & Technology: An Examination of the Funding Gap & An Analysis of Alternative Investment Vehicles — Julia Choi , an Economics major in the College, wrote a paper on the world of investments and finance when it comes to clean energy technology. In her paper she outlines the challenges clean energy companies encounter in financing their projects. She then dives into potential new investment vehicles for the funding of clean energy, and examines the role of both the public and private sectors in clean energy innovation.
Title: "Discarded Narratives" — After years of interest in the environmental impacts of medical waste, JUPS major Maddy Rice decided to do something productive with single-use medical products. Her project, "Discarded Narratives", aims to "reclaim the discarded stories and objects of the medical industrial complex". She worked to collect medical waste and create art that had an impact on viewers and shifted the current modes of storytelling. Her first project was a bamboo garden constructed entirely of discarded medicine bottles, and she intends to continue her work. You can learn more about "Discarded Narratives" here .
Title: "Environmental Education through Play and Learning for Grade R Students in South Africa" — Jinia Sarkar , a Human Science major in the SFS, completed her capstone project while studying abroad in South Africa. For the community engagement portion of her program, Jinia volunteered at Ikaya Primary School, planning lessons and organizing activities for the students. Throughout her time there, she designed and painted an educational play area for the community with environmental themes.
Title: Climate Change and Environmental Degradation — Lucy Stebbins , a government major with a background in Catholicism, found inspiration from Pope Francis' Laudato Si' and decided to delve into the environmental perspectives of the Church. She analyzed a variety of environmental challenges we face today, paying special attention to how these issues disproportionately affect marginalized communities. She also focused on the commitments the Catholic Church has made to care for the planet and how these tie into the fundamental values of the Church, and synthesized the two by selecting passages from the Pope's encyclical: "Today, however, we have to realize that a true ecological approach always becomes a social approach; it must integrate questions of justice in debates on the environment, so as to hear both the cry of the earth and the cry of the poor." — Pope Francis, Laudato Si'
ENST Minors 202 1
Once again, this year's class showed remarkable resilience and dedication to their work, concluding their studies during an unprecedented virtual year. Despite this, the culminating capstone projects were outstanding, covering a wide array of environmental issues and collectively representing a hopeful sign of transformative potential. Here are excerpts from these truly excellent projects:
Title: "Energy Grid Analysis in the European Context: The Supergrid and Microgrids" >> Zachary Allen , a Government major in the College, wrote a paper on the "European Super Grid," a plan to develop a massive energy grid to connect participating countries. The paper explores the strengths and weaknesses of the grid, and specialization of energy sources with it.
Title: "Climate Change, Environmental Degradation, and Refugees" >> Hallie Bereday studies Psychology in the College. For her Environmental Studies capstone project, she produced a sixty-page paper (a version is available here (new window) ) on the "multifaceted nature of displaced people in a modernized world," focusing on the Rohingya in Myanmar and Bangladesh and the people of Tuvalu in the Pacific Islands and New Zealand.
Title: "Profile of a Tree" >> For her capstone project, English major Kathryn Blanco undertook an ambitious and poignant profile of a single tree (which she called "Tili"), and in doing so illuminated an intricate web of histories and connections. As her study concluded, "if humans and trees are to coexist peacefully in the city, we must learn to treat our street trees as the neighbors they are."
Title: "Global Connectivity & the Commons: An Analysis on the Relationship between Place, Identify, and the Environment" >> Melanie Diaz, a Culture and Politics major in the SFS, focused her project on the connections between people, the environment, choices, and agency. Melanie interviewed six individuals from different backgrounds about their relationship to place and the environment, and compiled common threads and teachings into an audio artifact and presentation.
Title: "A Rose" >> For his capstone project, Alberto Espiricueta, inspired by his Environmental Studies course "Ecotopian Visions," wrote a short story following a girl in a futuristic community that exists without policing, where the unhoused are cared for, and resources, though scarce, are shared. The story is "an ode to [his] community of Southeast Los Angeles and the environmental justice advocates who reside [there]." It envisions a world beyond capitalism and war: an ecotopia of sorts.
Title: "Funding Relocation as an Adaptation Strategy to Coastline Erosion: Indigenous Alaskan Villages" >> Maya Gibbs wrote an academic paper analyzing climate-induced relocation of Alaskan Indigenous communities. The Arctic is warming at an alarming rate, and Maya's paper analyzes how a just and equitable response to climate change in the region might be implemented, particularly how to fund and support relocation for coastal indigenous communities.
Title: "Combating Climate Change Misinformation" >> Using her experience as a Government major, Charlotte McCarthy's capstone project came in the form of a policy memo, addressed to the current EPA administrator. The memo detailed the importance of, and strategies for, combating climate change misinformation in the general public.
Title: "The Importance of Optimism in Environmental Journalism" >> Lauren Pyjar, an International Politics major in the SFS, used her experience working at Eat.Blue, an online educational platform about ocean conservation, as the basis for her capstone project. Lauren wrote a paper describing her experience writing articles for the site, highlighting the importance of positivity and optimism in writing about environmentalism and conservation: "Change is inspired by hope, not fear."
Title: "Protect our Waterways" >> Paul Rothrock, an Economics major, created a website about his relationship to the waterways of the Pacific Northwest, and the importance of protecting them. The site includes stunning photographs of the northwest and its water, along with information on water pollution and protection.
Title: "Recommendation for the Passage of a Modified RECOVER Act" >> Liza Roberts studies Chinese and Government along with Environmental Studies. For her capstone project Liza wrote a paper detailing the need for comprehensive investment in and development of innovative local recycling systems to tackle the pressing issue of waste management in the United States.
Title: "A Look Into Sustainable Investing" >> Anne Stonecipher , a student in the MSB studying Finance and Operations and Information Management, wrote a paper on the emerging world of sustainable investing, outlining its importance from an environmental and a business perspective.
Title: "Biden in the First 100 Days" >> For his capstone project, Alandro Valdez used his studies in both Environmental Studies and Government to produce six detailed infographics outlining environmental policies enacted and planned by the Biden Administration in the first 100 days in office. The in-depth and well-designed infographics cover the international climate actions, land conservation efforts, environmental justice policies, plans to halt oil and gas extraction, and more.
ENST Minors 202 2
We were so pleased to work with another great group of graduates, and our biggest class to date! These outstanding culminating projects covered a wide array of environmental issues from myriad perspectives, while collectively addressing the senses of challenge and possibility in these times:
December 2021 Grads
Title: The Psychological Costs of Eating Meat: Meat-related Cognitive Dissonance in the Age of Alternative Proteins and Climate Change (Jia Li Leonard, Management, December '21)
Title: Engaging Mathematics: A Sample Algebra I and Environmental Studies Integrated Curriculum Guide (Danny Overcash, Economics, December '21)
Title: The Power of Social Media Marketing: An Analysis of and Recommendations for the Prince George's County Rain Check Rebate Program (Rachel Pitsenberger, Biology, December '21)
May 2022 Grads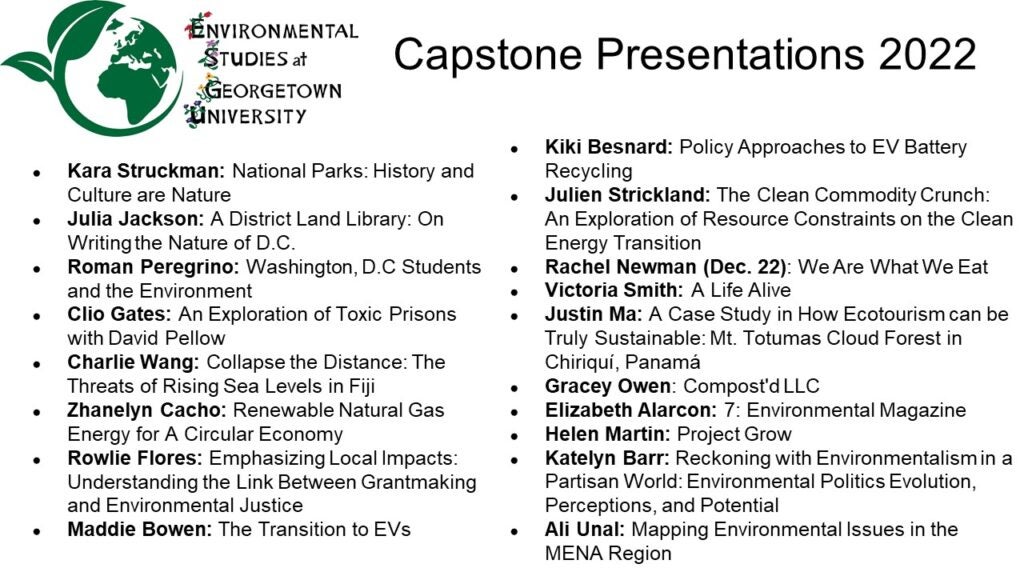 Capstone Workshops and Resources for the M.S. in Sustainability at CCNY
Sample Projects
Investigating the Greenness of Ionic Liquids
Improving Indoor Air Quality with Plants that Capture Formaldehyde
Sea Level Rise and New York-area Airports: Opportunities and Challenges
Life Cycle Assessment in a Civil Engineering Context
Effective Urban Transportation Planning in Smart Environments
Reducing Transport Sector GHG Emissions in a Medium-size US City
Reconfiguration of Manhattan Bus Stopping Frequency
Shared Mobility: Ridesharing, Carpooling, Group Riding, and Vehicle Sharing/Rentals
Environmental and Equity Impacts of Transportation Network Company (TNC) Growth
Analysis of NYC's Bike Lane and Bike Share Programs
Energy Code? A Study of Large-Scale Multifamily Residential Buildings in NYC Before and After the Adoption of the Current Energy Code
Collection of Roof Runoff: Resource Conservation and Environmental Benefits
Analysis of Thermal Comfort in Buildings and Other Spaces
Windows in Passive House Construction
Dual-Function Louvers for Energy-Efficient Daylighting in Existing Buildings
Hacking the System: Creative Engineering for High Performance Buildings
Quantitative Analysis of Plastic Recycling in New York City
Microplastic Contaminations in NYC Waterways: New Detection Methods
Renewable Energy "Solutions:" Minimizing Disruptions to Local Ecosystems
Building Performance Lab topics – overview Building Automation Systems for Energy Efficiency
Monitoring HVAC System Energy Use to Trigger Re-Commissioning/Re-Tuning
Automating the Diagnosis of Building System Performance
Driving Urban Sustainability with Building Carbon Caps
Sustainable Rapid Office Conversion to Affordable Housing Post-Pandemic
Self-Designed Projects
Sustainable Business
Sustainable Transportation
Passive House Topics
Urban Food Systems
Waste-to-Energy Systems
Sustainable Use of Materials
Problem statements should be submitted for projects in this format. It is very helpful if summaries include which UN Sustainable Development Goals are addressed through the project.
See project presentations on our YouTube Channel !
Sample Capstone Project Final Reports (more available upon request)
Industrial Hemp Fiber as a Sustainable Building Material
Check the " Semester Workshops " pages for projects most recently offered and selected.

This entry is licensed under a Creative Commons Attribution-NonCommercial-ShareAlike 4.0 International license.

Terms of Service
Creative Commons (CC) license unless otherwise noted
Penn Libraries
ScholarlyCommons Home
ScholarlyCommons
Collections by Research Unit
Thesis/Dissertations
Researcher Profiles
Home > SAS > EES > MES Capstone Projects
Master of Environmental Studies Capstone Projects
The interaction between humans and the environment is not a purely scientific matter. Questions of politics, economics, ethics, religion and culture also come into play. Recognizing this, the Master of Environmental Studies (MES) Program offers a multidisciplinary approach to the study of the environment. Toward the end of the program, each student undertakes a Capstone Project, an independent, one-semester research exercise that demonstrates the student's mastery of the subject matter. While less comprehensive than a traditional master's thesis, the Capstone documents the student's ability to define a research question; design a protocol to address that question; acquire the data necessary to clarify, if not resolve, that question; critically assess the quality of the data acquired; draw defensible conclusions from those data; and communicate that process and those conclusions to professional colleagues with clarity and precision. More information about the Program and Capstone Project may be found here .
MES students should complete this Author Agreement and submit it with their capstone projects. Once received, the electronic version of the capstone project will then be uploaded onto this site.
Capstones from 2022 2022
Electrifying the Vehicle Fleet Within the United States, a Feasibilitiy Analysis of Environmental Impact and Technical Deployment , Bryan Cashman
Understanding Street Tree Species Composition Shifts Over Time , Emma LaNoce
Environmental Impacts of Increased Circularity in Bicycle Sharing Service , Yansong Li
Policy Actions to Improve Economic and Environmental Outcomes of Poultry Litter Management in Delmarva , Justin Fulton Maroccia
Functioning Industrial Symbiosis Model Application to Organic Waste: A Case Study of a Paper Mill Company in Cochambamba, Bolivia , Natalia Mendoza Abujder
Snag Availability and Preference of Cavity-Nesting Species in Philadelphia Urban Parks , Angelique Noëlle Raezer
A Comparison of Solar and Wind Energy Development Between Western China and the Western US , Haoge Xu
Capstones from 2021 2021
Researching the Use of Effigies as a Best Management Practice for Reducing Corvid Predation on Beach-Nesting Birds on the Southeastern Atlantic Coast , Kelly Clinton
IDENTIFICATION AND CHARACTERIZATION OF MICROPLASTICS IN FRESHWATER SYSTEMS: A CLOSE LOOK AT THE POQUESSING CREEK- A DELAWARE RIVER TRIBUTARY , Rupika Ketu
SOCIOECONOMIC STATUS, AIR QUALITY, AND ASTHMA PREVALENCE TO ASSESS ENVIRONMENTAL JUSTICE IN PHILADELPHIA , Paula Kwasniewska
The Circular Economy and Industrial Symbiosis Potentialof the Bicycle Industry , Yansong Li
The Fate and Persistence of Standing Dead Street Trees in Philadelphia, PA , Regan Rosemary Wilson
Capstones from 2020 2020
A Sustainability Assessment of The Solarize Philly Program , Samanvitha Danda
Middle school students and climate change: Assessing attitudes and emotions , Beth Mark
NGO and Corporate Collaboration , Rebecca Ross
Life Cycle Assessment of Hydrogen as a Transportation Fuel in the California Market , Diana S. Swidler
Benchmarking the effectiveness of united by blue and tentree's buy-one-give-one models to traditional corporate philanthropy efforts , Charlie Wurzer
Capstones from 2019 2019
Birds as Ecological Indicators at the University of Pennsylvania , Chloe Cerwinka
The Assessment of Soundscape Quality in Urban Parks - A Case Study in Penn Park , Jiujia Guo
Solving the 'Wicked Problem' of China's Environmental Future: Cautious Optimism in the Face of Unprecedented Threats , Jamison Maley
Quantifying the U.S. Coast Guard Ecological Risk Assessment on Diluted Bitumen , Eric Nielsen
Shale Gas at Ground Level: Understanding Public Health Considerations for Local and State Unconventional Natural Gas Drilling Policy Decisions in Pennsylvania , Justin Royer
Penn Park: A Study of Ecological Health in an Urban Environment , Sam Royer
An Analysis of Trends of Print Media Coverage on Climate Change in the Trump Era , Mollie Simon
Soil-less Soil Study - A Sustainable Solution for Green Infrastructure Soil Media - Part 1, Life Cycle Assessment , Anqi Zhang
Capstones from 2018 2018
Credit Downgrade Threat as a Non-regulatory Driver for Flood Risk Mitigation and Sea Level Rise Adaptation , John A. Miller
Calculating the Value of Nature & The Cost of Hurricane Harvey: Leveraging Eco-Adaptation Valuation in American Policy & Practice , Karema Mohamed Seliem
Bridging the Disclosure Gap: Investor Perspectives on Environmental, Social, & Governance (ESG) Disclosures , Visvesh Sridharan
Capstones from 2017 2017
Land Use and Water Quality in Bangladesh and Bhutan , Bryan Currinder
Improving Supplier Engagement as a Means to Reduce Greenhouse Gas Emissions of a Global Company , Kristen Elizabeth King
Capstones from 2016 2016
Restoring Habitat in Densely-Populated Suburbs in the Northeast: A Demonstration Project , Mary A. Westervelt
Capstones from 2015 2015
The Environmental Benefits of Trees on an Urban University Campus , Corinne G. Bassett
Promoting Sustainability and Equity in WASH Service Coverage With Indicators - Proposal for UN's Sustainable Development Goal 6 , Jessica Campo
The Presence and Functionality of Ammonia Oxidizing Bacteria in the Constructed Treatment Wetland at the John Heinz National Wildlife Refuge , Keith Lewy
Capstones from 2014 2014
An Adaptive Management Plan for the Natural Lands Section of Morris Arboretum of the University of Pennsylvania , Tracy Beerley
Sustainability Issues and Strategies in the Outdoor Apparel Brand Industry , John Butow
Environmental Psychology and Urban Green Space: Supporting Place-Based Conservation in Philadelphia, PA , Alicia Coleman
Invasive Plant Species Management at Gwynedd Wildlife Preserve, Ambler, PA , Nathan Hartshorne
Ensuring Sustainable Water Supply in Lagos, Nigeria , Judith Afooma Jideonwo
A Business Analytics Approach to Corporate Sustainability Analysis , Jeff Wen
Framing Climate Change in Local News Before and After Hurricane Sandy , Brian A. Werner
Capstones from 2013 2013
DNA Barcode Examination of North American Mayflies Across Their Natural Distribution Reveals Cryptic Species Complexes , Robert J. George
Sustainability Rankings: Impacts on Corporate Sustainability , Sharon Muli
The Voluntary Carbon Market and Business Innovation for Sustainable Development , David Schreiber
Capstones from 2012 2012
Understanding Tropospheric Ozone in a Montane Tropical Rainforest: An Analysis of Ozone Levels in the Luquillo Mountains of Puerto Rico , Chennery Fife
The Compost Activist: An Educational Website to Promote Composting , Paige Hasling
The Environmental Benefits of Urban Agriculture on Unused, Impermeable and Semi-Permeable Spaces in Major Cities With a Focus on Philadelphia, PA , Knizhnik L. Heather
An Analysis of Rangeland Preservation in Western States , Ian Howell
Trend Detection in Annual Temperature & Precipitation using the Mann Kendall Test – A Case Study to Assess Climate Change on Select States in the Northeastern United States , Neha Karmeshu
Environment, Energy, and Economy: Impacts of Natural Gas Pipelines in 9 Watersheds of North-Central Pennsylvania , Stephanie Leach
Management of the Urban Forest: A Zip Code Level Approach , Nykia M. Perez Kibler
The Producer-Pollinator Dilemma: Neonicotinoids and Honeybee Colony Collapse , Benjamin W. Reynard
College House RA/GA Sustainable Living Manual , Marissa Rosen
Bangkok Recycling Program: An Empirical Study of an Incentive-Based Recycling Program , Pitchayanin Sukholthaman
Green Brook Flood Control Project: Saving Bound Brook , Robin Blackstone Valinski
Distribution and Habitat Characteristics of a Freshwater Gastropod, Pleurocera Proxima, in Eastern Pennsylvania , Saras Windecker
Capstones from 2011 2011
The Recycling of Organics: Opportunities for Municipal Programs and a Case Study for Philadelphia , Emily Marie Bush
The Practical Air Quality Planning and Self-Evaluation Guide for Biomass Projects , William Dunagan
Lessons Learned from EPA's Climate Leaders Program: An Evaluation to Fortify Voluntary Environmental Initiatives , Vivian Futran
Comprehensive Stormwater Management Plans on University Campuses: Challenges and Opportunities , Steven R. Gillard
Unionville Serpentine Barrens: Analyzing the Relationship Between Soil Profiles and Forest Succession Rate , Elizabeth Haegele
Capstones from 2010 2010
Greening the Antarctic Leadership Venture: Preparing Leaders for a Sustainable Future , Kathleen Atkins
Understanding Pennsylvania's Underground Storage Tank Regulations; A Guidance Document for Storage Tank Owners and Operators , Julie Baniewicz
Environmental and Human-Health Consequences of the Chernobyl Nuclear Disaster in Belarus , Valerie Frankel
Spatial Variation of Stable Carbon and Nitrogen Isotope Ratios and C:N of Perennial Plant Species in the Steppe Grassland of Northern Mongolia , Robert Goldman
The Global Development of a CSS-Based Service and Technology Market with a Focus on the US, France, and China , Cameron Rolfe McQuale
Building a Sustainable Business Community in Cherry Hill, NJ , Tony Tancini
A Study of the Irregation Water Pricing System in China , Xizi Wang
Fish Production in Streams With and Without Natural Broan Trout Populations , Scott Weisinger
Capstones from 2009 2009
Energy Efficiency Projects in Pennsylvania Small Businesses , Joseph J. Lavin
Every Drop Counts: Short Stories on Global Water and Sanitation Issues , Nalat Phanit
Capstones from 2008 2008
Compact Discard: Finding Environmentally Responsible Ways to Manage Discarded Household CDs and DVDs , Alan W. Biehn
Combining DNA Barcoding and Macroinvertebrate Sampling to Assess Water Quality , Tanya Dapkey
This Land is Our Land: Raising Awareness of Contemporary U.S. Environmental and Social Justice Issues through Folksong , Joshua Marcus Greenberg
A Glacier Runs Through It: Effects of Late Wisconsinan Glaciation on Stream Drainage Near the Terminal Moraine Boundary in North Central Pennsylvania , Krista Heinlen
Collaboratively Addressing the Growth of the Port Industry to Ensure Environmnetal Justice , Matthew T. Lee
Evaluating Strategies to Protect Open Space and Slow Sprawl in the Philadelphia Region , Paul Lumia
Community Managed Water Projects and Poverty Reduction: A Case Study from Guatemala , Sarah Martiny
Acid Mine Drainage Pollution in the West Branch Schuylkill and Upper Schuylkill River, Schuylkill County Pennsylvania: A Case Study and Recommendations for the Future , Tara Sadak
Examining Human-Elephant Conflict in Southern Africa: Causes and Options for Coexistence , M. Zoë Warner
Capstones from 2007 2007
Dog Parks: Benefits and Liabilities , Laurel Allen
Mapping Electricity Use on the University of Pennsylvania Campus , Shani Arbel
Hiking Benton MacKaye's Hike: Expanding the Appalachian Trail Experience , Julia DeGagne
Valuing water and sediment tradeoffs between forest and pasture in montane tropical environments in Puerto Rico , Elizabeth A. Gingold
Global Water Finance: Assessment of the Funding Needed to Attain the Millennium Development Goals for Water and Sanitation , Hideyuki Hiruma
A Framework for Ecosystem Services Conservation Zoning: An Integration into Land Use Planning , Joshua Kahan
Private Investment in Brownfield Redevelopment in the Greater Philadelphia Area: A Case-Study Analysis , Ryan Kraske
Ngorongoro Conservation Area: Spring of Life , Lori A. Swanson
A Quantitative Analysis of the Pennsylvania Alternative Energy Portfolio Standard: And Options for the Future , Nicholas Tichich
Sustainable Management Practices of Under Story "Brush" Species in Southern Coastal Oregon , Bill Vought
Capstones from 2006 2006
Electric Energy-Saving Education Guidelines for Senior High School Students in Honduras , José Jorge Canales Martinez
How Should Global Society Address Climate Change? - The Kyoto Protocol and Its Future , Takeshi Hamada
The Junior Ecologist Program , Katera Y. Moore
The Influence of Urban Street Characteristics on Pedestrian Heat Comfort Levels in Philadelphia , Masayoshi Oka
Evaluating The Use of Fairmount Dam Fish Passage Facility By Anadromous Fishes In The Schuylkill River, Philadelphia, Pennsylvania , Joseph A. Perillo Jr.
Trends in street tree survival, Philadelphia, PA , Lara Roman
RMP Compliance , Stephen T. Roth
The Necessity and Possibilities of Constitutional Environmental Rights , Christina Simeone
Are we preserving the right land? Recommendations to improve New Jersey farmland preservation , Lauren Wasilauski
The Status of Recycling in Philadelphia: Analysis and Recommendations for Philadelphia's Floundering Recycling Program , Megan Wellington
Advanced Search
Notify me via email or RSS
About ScholarlyCommons
Submit Research
Submission Instructions
Collections
Dissertations
Author Help
Master of Environmental Studies Website
Penn's Statement of Principles on Open Access
Penn Law Legal Scholarship Repository
Research Data and Digital Scholarship at Penn
Data Management
Home | About | FAQ | My Account | Accessibility Statement
Privacy Copyright
Climate Science & Policy Program
Past Capstone Projects
Cost & Funding
Alumni and Careers
Leadership Team
Supporting Faculty
Current Students
Information Sessions
Current Student Login
2022 Capstone Projects
2022 MAS CSP Capstone Symposium Agenda
Activating Faith Communities for Climate Action – Adrienne Elliott Presentation (video) | PDF
Examining Equity in Building Decarbonization: Critical Issues and Opportunities – Lisa Fenton Presentation (video) | PDF
Integrating Food Systems Into Regional Climate Planning – Hannah Gruen Presentation (video) | PDF | StoryMap
Heat Resilience Planning in San Diego: Local Plans, Barriers, and Tools to Facilitate Strategy Implementation – Molly Hanna Presentation (video) | PDF
Climate Science and Communication for Mountain Guides: Program Effectiveness and Future Potential – Eliot Headley Presentation (video) | PDF
The Promise of Power & Resilience: Mapping Microgrid Suitability Across a Range of Grid Modernization Goals – Bethany Kwoka Presentation (video) | PDF
Bitcoin Mining and Recommended Policies – Andrew LePage Presentation (video) | PDF
Green New Steel: Opportunities, Insight, and Limitations for Green Hydrogen in U.S. Steel Production – Claire Levesque Presentation (video) | PDF
Opportunities for Incorporating Food Landscaping in Public Parks – Hayley Makinster Presentation (video) | PDF
Climate Change and Coastal Ecosystems: A Case Study on Kelp and Seagrass in the San Diego Region – Connor Mack Presentation (video) | PDF
Climate-Related Risk Disclosures: A Pathway Forward for ESG – Ryan Minor Presentation (video) | PDF
Blue Carbon Ecosystems in San Diego: Exploring the Soil and Challenges of Restoring Coastal Wetlands – Camila Pauda Presentation (video) | PDF
Climate Crisis Responses - Sea-Level Rise and its Implications for the Built and Natural Environment – Melissa Perez Presentation (video) | PDF
Collaborative Tools for Climate Change Adaptation: Building Social-Ecological Resilience in the Tijuana Border Region – Natalia Rangel Presentation (video) | PDF
Building Blocks for Climate Markets: Assessment of Climate Change Projects within the San Diego Region – Emily Saul Presentation (video) | PDF
Leading the Charge – Zane Shalauta Presentation (video) | PDF
Out of Breath: How the Shrinking Salton Sea Affects Human Health – Martin Silva Froger Presentation (video) | PDF
The Sun's True Role in Climate Change – Riya Sony Presentation (video) | PDF
Could California Have a Future with Kelp Aquaculture? A State Policy Deep Dive – Kaira Wallace Presentation (video) | PDF
2021 Capstone Projects
2021 MAS CSP Capstone Symposium Agenda
Southern California Offshore Wind - A model-based interdisciplinary viability study - Gregor Donath Presentation (video) | PDF
Sustainable Aviation Fuel: Opportunities and challenges for San Diego - Cayt Schlichting Presentation (video) | PDF
Waste to Hydrogen: Analysis of viable pathways, costs, and benefits of producing hydrogen from waste in California - Emily Grady Presentation (video) | PDF
Beyond Boom and Bust: An emerging clean energy economy in Wyoming - Tim Moffit Presentation (video) | PDF
A Federal Climate Briefing Book - Julie Turko Presentation (video) | PDF
A Climate Club for Sustainable Aviation Fuel: Assessing possibilities - Jonah Harris Presentation (video) | PDF
Building an Automated Rideshare Network by Deploying Electric Vehicles and Charging Infrastructure to Low Income Communities - Michael Torti Presentation (video) | PDF
Integration of Local Scientists into Local Communities to Help Solve Local Problems - Rosanne Mcconnell Presentation (video) | PDF
Sea Level Rise, Storm Surge, and Inundated Hazardous Waste: Mapping climate-driver vulnerability in Florida - Annika Vawter Presentation (video) | PDF
Solutions to California's wildfires: Indigenous stewardship and traditional ecological knowledge - Krissy Chan Presentation (video) | PDF
The Environmental Justice Implications of Air Pollution Changes Following COVID-19 Stay at Home Policies in San Diego County – Pargoal Arab Presentation (video) | PDF
Milan Creek Restoration and Recreational Trail - Miles Aiello Presentation (video) | PDF
2020 Capstone Projects
2020 MAS CSP Capstone Symposium Agenda
Climate Curiosities: A Podcast Championing Climate Science Communications - Morgan Block Presentation (video) | PDF
Sustainability Ambassadors Program: Spearheading Student Engagement in Climate Change Education - Tyler Valdes Presentation (video) | PDF
Rising Tensions: The Impact of Sea Level Rise on Maritime Zones - Oliver Tiliouine Presentation (video) | PDF
Lines in the Sand: The Challenges of Beach Width as a Parameter for Coastal Vulnerability - Eleanor Su Presentation (video) | PDF
Green Space as a Heat Wave Adaptation Strategy: A Health Impact Assessment for San Diego County - Maren Hale Presentation (video) | PDF
Environmental Justice Implications for the Paris Low Emission Zone: A Health Impact Assessment - Erika Moreno Presentation (vi deo) | PDF
Binational Climate Vulnerability Assessment for Cross-Border Adaptation Planning in the San Diego-Tijuana Region - Melissa Rosa Presentation (video) | PDF
Re-Awakening to the Benefits and Potential Climate Impacts of Working from Home during the COVID-19 Shutdown - Matt Curtis Presentation (video) | PDF
Flexible Transportation: A Solution for Reducing Greenhouse Gas Emissions in San Diego - Siraphob Boonvanich Presentation (video) | PDF
An Alternative to Divestment for Climate Change Impact Investing - Seann Stoner Presentation (video) | PDF
2019 Capstone Projects
2019 MAS CSP Capstone Symposium Agenda
Heat Waves and Homelessness: Analysis of San Diego and Recommendations - Michael Baker Presentation (video) | PDF
Wildfire Smoke Effects on Health: Implementing an Air Quality System for UC San Diego - Melina Cunha Presentation (video) | PDF
Advancing Climate-Smart Agriculture in San Diego: An Assessment of Regional Opportunities for Carbon Farming - Lindsey Jasperse Presentation (video) | PDF
Carbon Offsets in San Diego: An Analysis of Carbon Offset Policy Effectiveness, Best Practices and Local Visibility in the San Diego County Region - Sara Wanous Presentation (video) | PDF
Projections of Future Electricity Consumption in Tokyo and New York under the Influence of Global Warming - Takuma Otaki Presentation (video) | PDF
California's Next Gold Rush: Chilean Lithium and California Climate Policy - MacKenzie Elmer Presentation (video) | PDF
Coffee Resilience in Uganda: Bridging the Gap Between Farmers and Governmental Climate Services - Filippo Radice Fossati Presentation (video) | PDF
Coffee and Climate Change in a Biodiversity Hotspot - Kai Atkinson Presentation (video) | PDF
Winds of Change: Tracing the Footsteps of El Nino - Audrey Tan Presentation (video) | PDF
Triton Green: Using Digital Technologies to Promote Sustainable Travel Behavior - Linchang Li PDF
2018 Capstone Projects
Assessing Climate Impacts on West Nile Virus: An Interactive Vulnerability Map and a Preventative Policy Recommendation - Anais Teyton PDF
Prototyping a Global Lightning Monitoring Array - Tamara Kahn PDF
Adaptation Planning and Understanding Data Needs in the Tijuana River Valley - Kelsie Holman PDF
A Discussion on the Future of Natural Gas in California - Naomi Wentworth PDF
Interdisciplinary Undergraduate Climate Change Studies Minor for the University of California, San Diego - Sarah-Mae Nelson PDF
Policy Trials and Tribulations of the Salton Sea - Ashley Pillsbury-Coyne PDF
Blue Carbon and Kelp: Exploring the Potential of Macrocystis Pyrifera as an Emerging Blue Carbon Sink - Katharine Stover PDF
2017 Capstone Projects
Potential Health Co-Benefits related to Mitigation of Air Pollution from Wood Burning: A Systematic Review and Health Impact Assessment Case Study in Athens, Greece - Jennifer Bailey PDF
Towards Electricity Decarbonization: Options for Community Choice Energy in Del Mar, California - Daniela Battaglioli PDF
Climate Change and Cultural Heritage: An Assessment for the Puerto Rico Climate Change Council - Paula Ezcurra PDF
Climate Science Instructional Resources for Implementation of Next Generation Science Standards - Amy Knight PDF
Using Visualizations of Satellite and Aircraft Methane Data Products to Detect the Aliso Canyon Natural Gase Leak - Moon J. Limb PDF
A Synthesis of Climate Adaptation Planning Needs in Alaska Native Communities - Danielle Meeker PDF
Secret Powers & Pitfalls of the Climate: A Guidebook to Marine Feedbacks for Decision Makers - Zachary Menzo PDF
Climate Scenario-based Assessment of the Water-Energy Nexus for San Diego County, California - Angela M. Rabe PDF
Video of Capstone Symposium: Part I , Part II
2016 Capstone Projects
The Policy Response Guide to Ocean Acidification - Gabriel Arce PDF
Quantifying the Cost-Effectiveness of Energy Storage Systems for the City of San Diego - Jaimie Huynh PDF
A Comparison of ERA_40 and NOAA Climate Data over Kazakhstan - Dauren Nizbayev PDF
Radiometer Exhibit at the Birch Aquarium - Kris Scarci PDF
Whither California's Wetlands? - Probable Net Loss of Wetland Function due to Water Board Staff Inattention and a Modest Solution - H. Lawrence Serra PDF
SanSal Business Plan - Rebecca Stark PDF
A Policy Response to the Water Supply and Flood Control in Changing Climate - Natallia Zadorkina PDF
Mission, Vision, Values
About the Area
Faith Tradition
Visiting Campus
About the University
Senior Leadership
Admissions Home
Visit Campus
Financial Assistance
Request Info
Meet your Counselors
Transfer Students
Academics Home
Degrees and Programs
Academic Success Center
Student Internships
Academic Calendar
Academic / Creative Excellence Fest
Sadie Hartzler Library
Intercultural Programs
Summer Online Courses
Alumni & Parents Home
Get Involved
Student Life Home
Counseling Services
Health Services
Residence Life
International Student Services
Multicultural Student Services
New Student Orientation
Spiritual Life
Quick Links
Environmental Science
Student Research and Capstone
Research Awards for Students
Minors in Environmental Science
Sustainability on Campus
Course Catalog
Sustainability News
Student Research and Senior Capstones
STEM at EMU
Explore the world with STEM majors at EMU.
Students use campus space for capstone course
For their spring environmental sustainability capstone course, six Eastern Mennonite University students and professors Jim Yoder and Jenni Holsinger focused on the 13-acre Park Woods nestled on campus.
New environmental justice minor addresses the intersections of environmentalism and social justice movements
EMU senior's Soil Cycles business by cycle collects compost
Soil Cycles HVA – "Compost Collection on Two Wheels" – offers food scrap pick-up services to residential and business subscribers.
Earthkeepers
Earthkeepers is an EMU student group to encourage environmentally-friendly practices and exploring ideas around simplicity and sustainable lifestyles.
The capstone course centers around activities that help students reflect on their knowledge about sustainability and bring together threads from diverse disciplines to create an integrated understanding of contemporary sustainability issues. Students work as a group on a common research project. This case study gives students a concrete portfolio example of the multifaceted nature of a "real life" sustainability issue.
Research Opportunities
In addition to their capstone experience, students often collaborate with faculty on long-standing research projects, sometimes presenting research at the Virginia Academy of Sciences. Their abstracts have been published in the peer-reviewed Virginia Journal of Science.
In 2014 several professors launched a stream restoration project funded by the National Fish and Wildlife Federation . Science, peacebuilding and digital media majors are working together to document and restore streams in a rural community about 30 miles from campus.
Biology professor Doug Graber-Neufeld worked with the National Science Foundation for years to take students to Cambodia and Thailand to work alongside local scientists on issues of drinking water quality and sewage treatment. Professor Jim Yoder collaborates in-the-field with Shenandoah National Park research botanists and interested undergraduate students on studies of rare plant species in the area.
Students may compete for Kauffman-Miller Research Awards , up to for $2500 for summer research supervised by EMU faculty.
Recent Capstones
New municipal stormwater management policy.
A group of students in this course examined a recently adopted stormwater ordinance through ecological and sociological lenses. The students attended meetings and conducted interviews with city officials, collected data from public documents and performed analyses using GIS software. Their results were shared with the city public works department and other relevant institutional stakeholders.
Student theses completed during this course:
"The Importance of Understanding Social Context in Successful Stormwater Management"
"Stormwater Management: The Effectiveness of Public Policy in Driving the Shift to 'Green Innovations'"
"The Harrisonburg Stormwater Utility Fee, the Effectiveness of Mitigation Practices, and EMU's Future Role in Stewardship"
"Impervious Surface and Stormwater Management: A Review of Current Understanding and Initiatives in Harrisonburg, VA"
Proposed wilderness areas in the George Washington National Forest
Students in this capstone worked with Friends of Shenandoah Mountain to develop informational material for several proposed wilderness areas in the nearby George Washington National Forest. Much of the discussion centered on how this interacts with recent proposals for windmills on nearby ridgelines. The main outcome of this project was GIS -based informational material, which was made available to the Friends of Shenandoah Mountain.
"Wind Power on Shenandoah Mountain"
"An Analysis of Community-Based Projects as a Model for Wind Energy Development"
"Offshore Wind and the Way of the Future"
Potential hydrofracking site in Rockingham County
Students in this course worked with a group of residents from the Bergton area of Rockingham County on the issue of hydrofracking. A site near Bergton was originally proposed as a hydrofracking site, which would have been the first hydrofracking site in the state of Virginia. Gas leases have been signed, but county permits have not been issued, and at present there is no drilling.
Students had extensive discussions with an informal coalition of Bergton area residents who were concerned about hydrofracking. From these discussions, a public viewing of the movie "Gasland" was organized. Following the movie, students facilitated an open discussion period for community members.
"What Landowners Should Know about Natural Gas Leases"
"Shale Gas and the US Energy Policy: A Reconsideration of Factors and Goals"
"Comparative Study: Hydraulic Fracturing in Virginia"
This project was the catalyst for a baseline water monitoring project undertaken by EMU research students in collaboration with the Shenandoah Valley Network and the Friends of the North Fork of the Shenandoah River.
Art Education
Bible and Religion
Biochemistry
Biology Secondary Education
Business Administration
Chemistry Secondary Education
Clinical Labratory Science
Computer Science
Computer Science Secondary Education
Criminology and Restorative Justice
Digital Media and Communication
Engineering
English Secondary Education
Gender Studies
Global Development
Global Studies
Health and Physical Education
History and Social Science Secondary Education
International Business
International Development
Leadership & Organizational Management
Liberal Arts
Mathematics
Mathematics Secondary Education
Music Education
Music Performance Major
Musical Theater
Neuroscience
Nonprofit Management
Organizational Leadership
Peacebuilding Majors
Philosophy and Theology
Photography
Political Science
Pre-Professional Health Sciences
Public Health
Recreation and Sport Management
Religious and Intercultural Studies
RN to BS in Nursing
Social Work
Spanish Education
Spanish Language and Hispanic Studies
Writing Studies
Youth Ministry
We use cookies to analyze traffic and improve your experience. By continuing without changing your cookie settings, you agree to this convention. For more information, please see our Privacy Notice Policy .
After hiding the tool, if you would like to re-enable it, just press CTRL+U to open this window. Or, move your cursor near the tool to display it.

Inquiry. Service. Leadership. Care.
Administration
Student Life
Careers at PLU
Frequently Searched Items
Where can I find updates about the Coronavirus?
What programs are offered?
Do you offer graduate programs?
How do I apply?
How do international students apply?
How much does it cost to attend?
How do I get to campus?
How can I check my grades?
How can I see on-campus dining?
Are there any local college fairs?
Where do I get computer help?
Upcoming Events
Bookmarked Pages
Bookmark your favorite pages for quick and easy navigation throughout the site.
[Load from ePass] Button:
Sign into ePass and load your saved favorites. This allows you to keep your favorites for any browser you are signed into ePass.
[Save to ePass] Button:
Save your current favorites to ePass.
[ADD] Button:
Add the current page to your favorites.
[EDIT] Button:
Edit your bookmarks, and give them a new title and URL.
[REMOVE] Button:
Remove selected bookmarks. Can also drag/drop them to reorder how you see fit.
[SAVE] Button:
Save your configured bookmarks.
[NEW] Button:
Click to add a custom bookmark, and give it a title and URL.
[BACK] Button:
Cancel your selected option.

2020 Capstones
Environmental Studies
Contact Information
Phone: 253-535-7776
Email: [email protected]
Hauge Administration Building
College Links
Interdisciplinary Programs
College of Natural Sciences
College of Humanities, Interdisciplinary Studies and Social Sciences
Social Media
2020 environmental studies capstones, tuesday, may 19th, 2020.
Welcome! We, Rose McKenney and Adela Ramos, are excited to share with you the work of the 2020 class of Environmental Studies students. It has been our distinct pleasure to teach and guide this cohort of smart and passionate students whose work, as you will see, addresses some of the most pressing questions of our time. We hope you will join us in congratulating them for completing meaningful Capstone projects and for concluding their undergraduate trajectory. Congratulations, Class of 2020!
Frankee Broer
I would like to thank specifically my mentors for this project Adela Ramos and Steve Sobeck. More broadly I would like to thank all the Professors at PLU that have supported my undergraduate career. Shout out to my family for your infinite support, energy and belief in me as a young woman. Especially you Mom, for the love you share for the arts and the Earth. A black hole of love and thanks to my dearest friends. Lastly, to the people working everyday to make this planet a more cohesive, balanced, diverse and loved place.
A Coalescing Interpretation of Biology and Storytelling On the Relationship Between: Two Ocean Megafauna, People and Plastic.
This paper interprets the environmental problem of plastics in the ocean through the lens of environmental biology and storytelling.  It addresses the biological explanation of plastic threats to biodiversity and consequent functionality of ecosystems by examining S.T. Coleridge's The Rime of the Ancient Mariner (1798) and photographic eco-art by Chris Jordan, Midway: Messages From the Gyre . These works focus on the relationship between whales and the albatross, plastics, and people. Both oceanic megafauna are endangered and featured as top ten documented species within death records of entanglement and ingestion due to plastics (CBD 15). Accordingly the project identifies individuals lacking a recognition of the self as a part of the environment and suggests the potential for recognition that both science and storytelling provide. My interpretations identify the connections and disconnections of science and storytelling, and argues that bringing them together can create positive solutions to the plastic problem. The project concludes with my own eco-poetic and artistic work.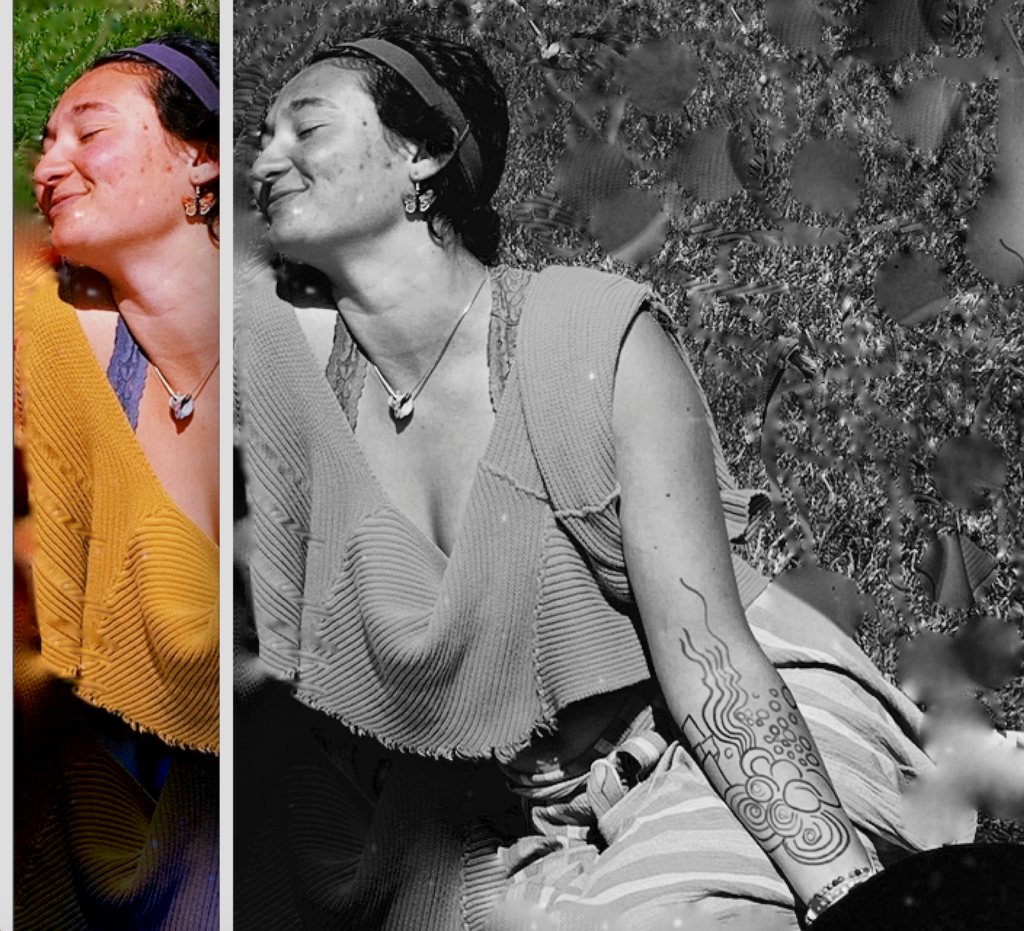 Jasper Cantrell
Dr. Maria Chavez-Pringle, Dr. Michael Artime, Dr. Rose McKenney, Dr. Mike Rings, and Dr. Scott Rogers are all to be thanked for pushing me to this point and making sure my work is in its best possible form and always in before the deadline. I also would like to thank my family for supporting me and making this opportunity possible.
Climate Changing Attitudes: Environmental Disaster and the effect on Policy, Philosophy, and Political Opinion.
This study is concentrated around climate change and environmental disaster in the United States and the effects it is having on voters. First, the paper focuses on the history of climate change during politically charged times and how both government officials and their constituents respond to such incidents. Then, using survey data, it seeks to find connections  between those who have suffered from environmental disasters and their opinions on climate change. Finally, it develops a philosophical breakdown as to why and how we are in the situation we are in today.
Megan Daugherty
My biggest thanks to all my capstone advisors, Professor Wendy Call, Dr. Adela Ramos, Dr. Rose McKenney, Professor Mare Blocker, and all the mentors along the way, Professor Rick Barot, Professor Rona Kaufman, Professor Derek Robbins, for not only reading and responding to my work, but for helping me build, shape, and expand my creative process and functions. Because of all of you, I have learned how to write for myself and to audiences I dream of reaching. S'more huge thanks to Ben Papp, Amanda Schenzielos, Bella Diehl, Katy Rasmussen, Frankee Broer, and Daniel Hachet for giving me such beautiful ideas, times, and support. You all mean so much to my time here at PLU.
Thought Grow: Adding an Eco-Curious Mindset to a Consumptive Culture.
This project explores how consumer culture promotes habits that damage the environment.  By reflecting on consumer action through the lens of eco-curiosity, which is a desire to know more about the environment, I develop a proposal for a magazine based on ideas of action as creative input, the false corporate charge that blames the individual for environmental disaster, and sustainable thinking. The magazine is designed using creations of my own: personal essays and multimodal art that portray everyday environmental dilemmas.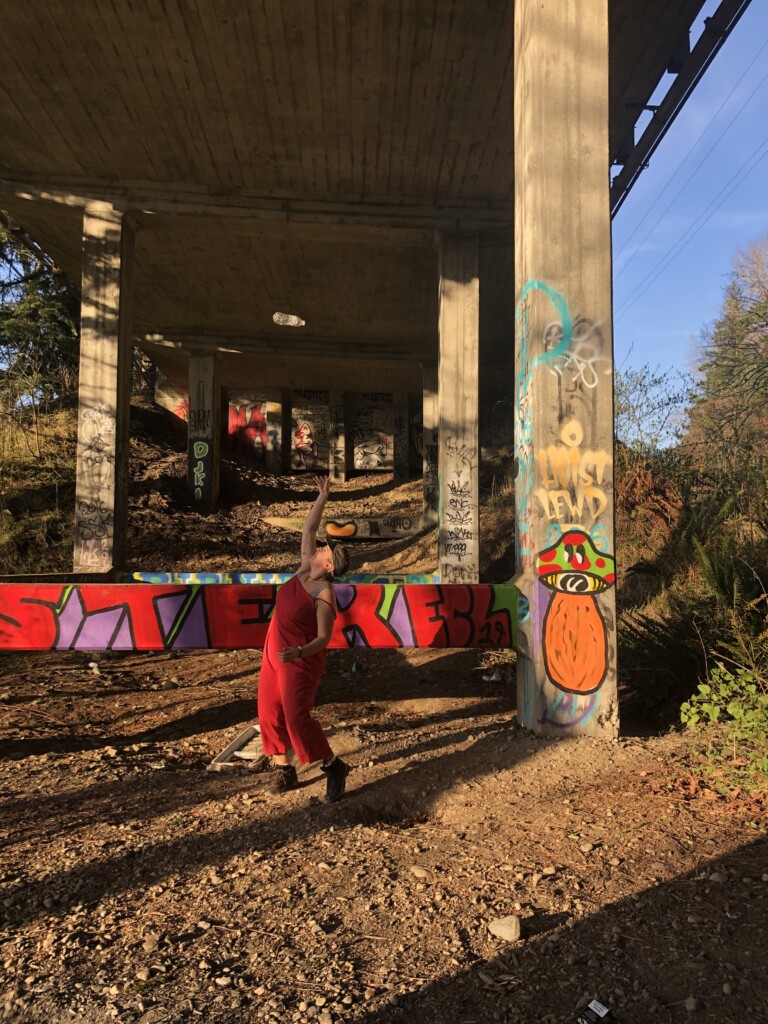 Kenzie Davidson
I want to firstly thank Rose and Adela for their continuing support and guidance through this eventful and confusing Spring semester. I also want to thank my mentors Dr. Mergenthal and Dr. Behrens for assisting me in the editing, workshopping, and support they provided for my capstone. I would easily have been drowning in irrelevant literature and side tracking paragraphs without them. Lastly, I would like to thank Suzanne Nelson for bringing this complex topic to my attention during her class last Fall. This has turned out to be a perfect marrying of my two majors that I would never have had the chance to explore without her.
The One Health Approach to the Arctic: Using Climate Change, Environmental Pollution, and Inuit Relationships with Food to Evaluate Ecosystem and Human Health.
In this paper, I take a holistic health approach to the study of the Arctic called The One Health Approach. Essentially, I am exploring the effects climate change and environmental pollution have on the Arctic environment, animals, and the Inuit inhabitants of this region. I further explore the complex and intertwined connections between human health, environmental health, and animal health to examine how negative impacts propagate throughout all three.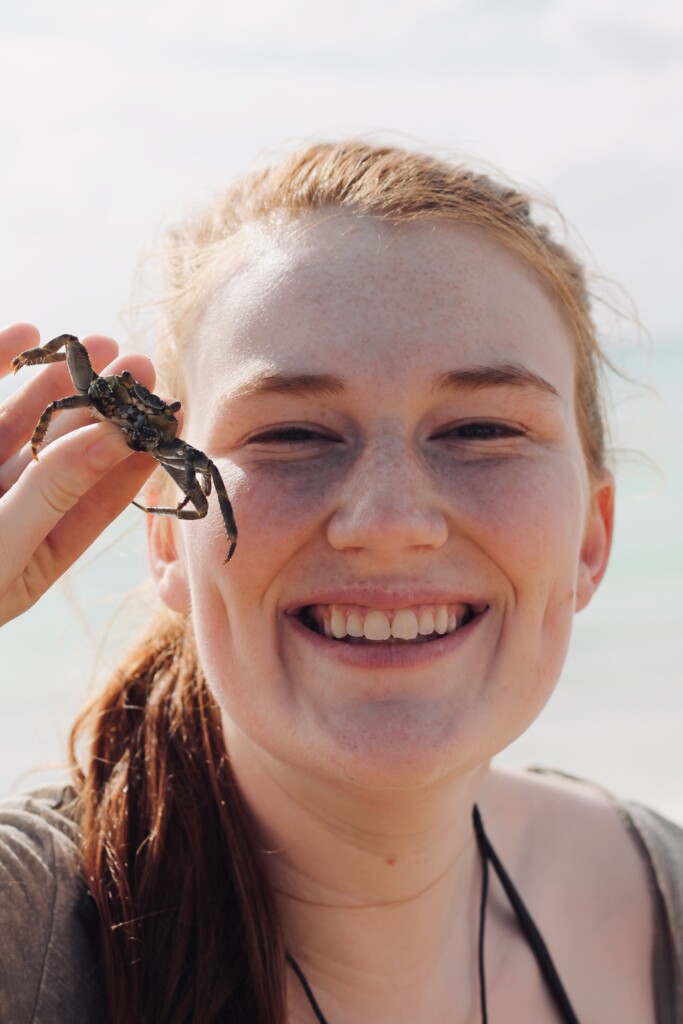 Tyler Erickson
To start, I would like to thank my environmental studies teachers and mentors. Especially in these troubling times with the coronavirus pandemic, Adela Ramos and Rose McKenney have effectively managed class and assisted me in editing up my essay. In addition, I really appreciate all the additional work that Rebekah Mergenthal and Micheal Berhens have done to help me incorporate the disciplines of biology and history into my essay. Lastly, I would like to thank my friends and family for their support and guidance throughout the years.
Greenback Cutthroat Trout Case Study: Shifting human values from mining and exotic fish culture to and native species conservation from 1850s to present in Colorado
In this paper, I examine the troubling history of the greenback cutthroat trout, a Colorado state fish, which has has been the focus of conservation efforts from Colorado Parks and Wildlife in recent times. Drawing from the disciplines of environmental history and biology , I study the impact of the pike Peak Gold Rush, the accompanying rapid urbanization of the landscape, the influx of eastern settlers that led to a higher demand on fisheries, and the introduction of three species of non-native trout. The influx of competition pushed the population size of greenback cutthroat trout to a dangerously low level, so much so that they were falsely declared extinct in 1937. But, in 1968, greenbacks were rediscovered by Robert Behnke. For 50 years, the trout were cultured and reintroduced throughout their native range in Colorado. These efforts were so effective that their conservation status was lowered from endangered to threatened and almost delisted entirely until a morphological study in 2012 discovered disturbing evidence of the true greenback cutthroat lineage: efforts to protect and restore greenbacks years were futile as they were accidentally stocking Colorado river cutthroat trout instead of greenback cutthroat trout. The last remaining true population of greenback cutthroat trout were found in Bear Creek, and fish from this river have been introduced back into some of the rivers on the east slope of the Rocky Mountains in Colorado. My paper concludes that as conservation efforts continue, greenback cutthroat trout seem to be once again making a recovery in Colorado. But this subspecies still has an uncertain future due to genetic problems and continued competition with non-native species.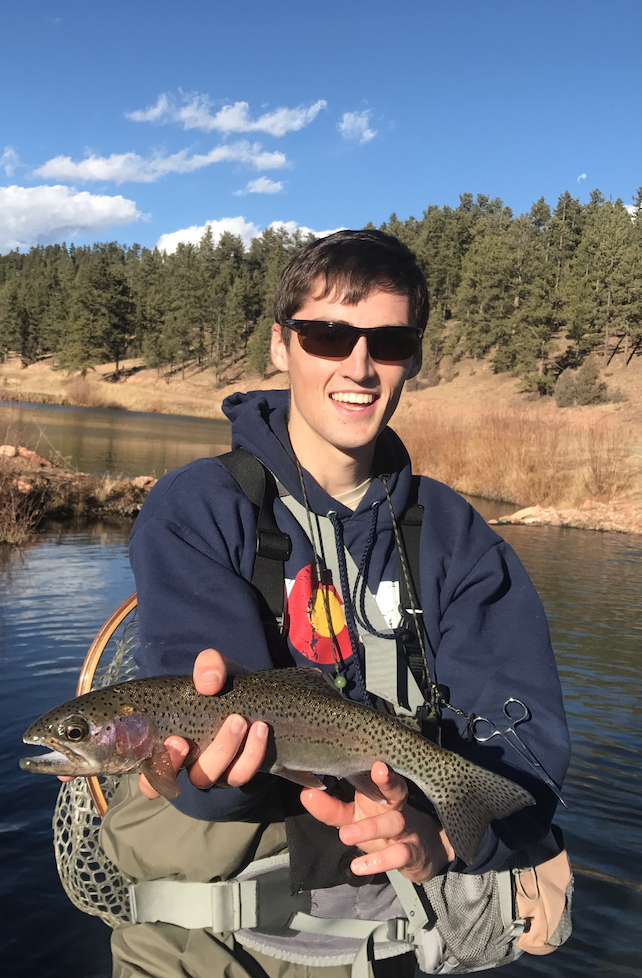 Siri Fretheim
Anyone who has talked to me in the last six months has undoubtedly helped me with my project. My housemates and best friends Sami, Torrin, and Maggie have been integral to every experience I have had at PLU, and I wouldn't have been able to finish this project without their support. I also want to thank Layne for forcing me to continually work without forgetting the importance of play. I love you all! My capstone professors Adela and Rose deserve the biggest acknowledgement for the effort and patience they have given me and all of my peers. Sending lots of love to all family and friends!!
Identity's Impact on Relationship to Nature and Access to its Health Benefits
 In this paper, I explore and explain the link between human health and time spent in the outdoors. I will show how it could be connected to identity with help from the disciplines of Anthropology and Women's and Gender Studies. I utilize theories of intersectionality, critical race theory, and feminist anthropology to better understand the United States's outdoor culture and how it distinguishes who is and isn't allowed to be considered normal for existing in that space. I go over various health benefits provided by the environment as well as the risks associated with lower nature exposure. By looking at historical representations of the outdoors in media, specifically magazines, I show how this discrimination has been a trend in the United States since its colonial inception. Statistics of park visitors will be broken down. Next I look at race and gender separately and see how they can affect the experience of the outdoors. Identity formation concerned with equal access to nature is vital to understanding how to care for yourself and how to care about the non-human world.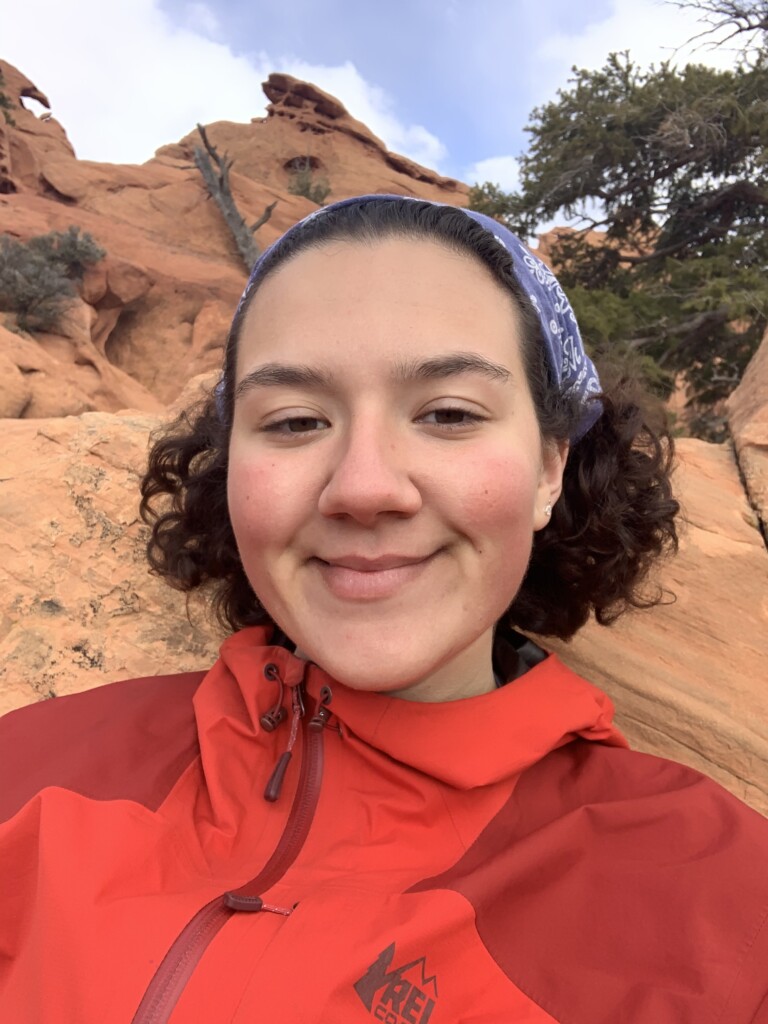 Ryan Gaschel
I would like to thank Professor Rose McKenney, Professor Michael Artime, and Professor Adela Ramos for their advice and guidance through this capstone process.
Transportation and Geomorphology in the Tacoma Metropolitan Area.
My capstone is a study of Pierce Transit's Route 1 service area as an example of how improvements to the system could improve transportation equity in the system, as the route is currently undergoing a transition to a Bus Rapid Transit model. I consider currently applied public transportation systems, and how they relate to the natural and built environment and interact with the public they serve. Applying geoscience and political science disciplines, I develop a spatial analysis of the route, and demographics that the route would serve, and how this provides insights into how transportation systems can be improved to better serve the population, and benefit the environment as a byproduct of increased public transit usage. The resulting change would likely lead to higher representation of the population based on improvements to the route features and destinations themselves, while noting areas where increased community participation and feedback could lead to higher rates of usage. I conclude that improvements to this system, resulting in increased usage, can offer populations the ability to rely on public transit as their primary form of travel, resulting in less personal vehicle usage.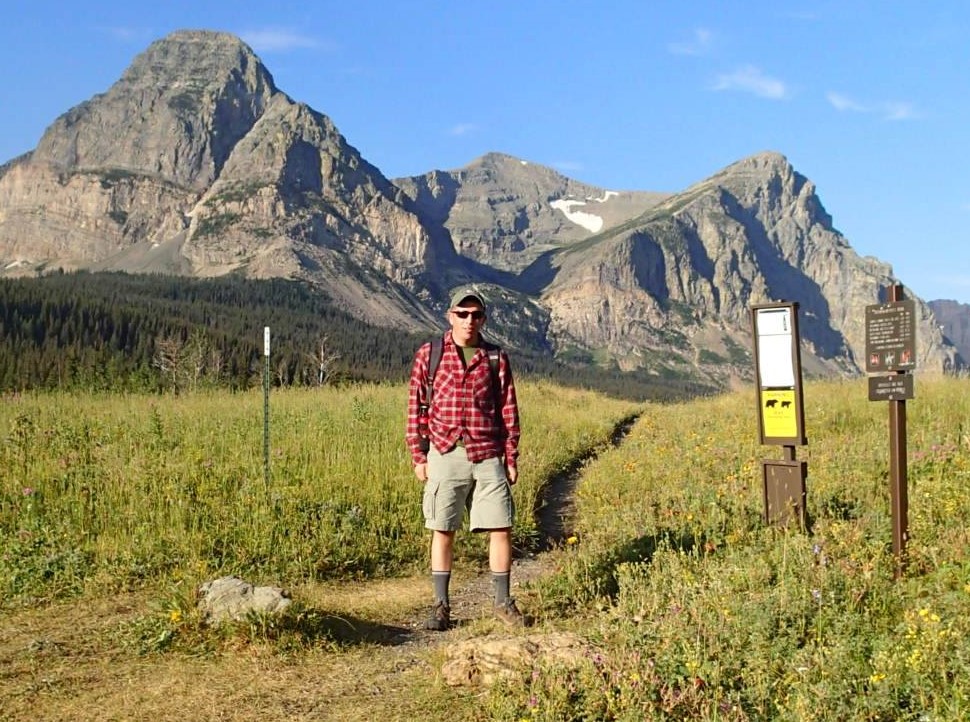 Khaleesi Gonzalez
Thank you so much to Dr. Naasz and Dean O'Brien for the support and guidance through this complex topic.
We Can't Burn, but We Can Earn: Calvinism as a Solution to the Atmospheric Crisis.
My paper examines how Calvinist theologies within the capitalist system in America can help reduce carbon emissions through the promotion of electric and hybrid car technology.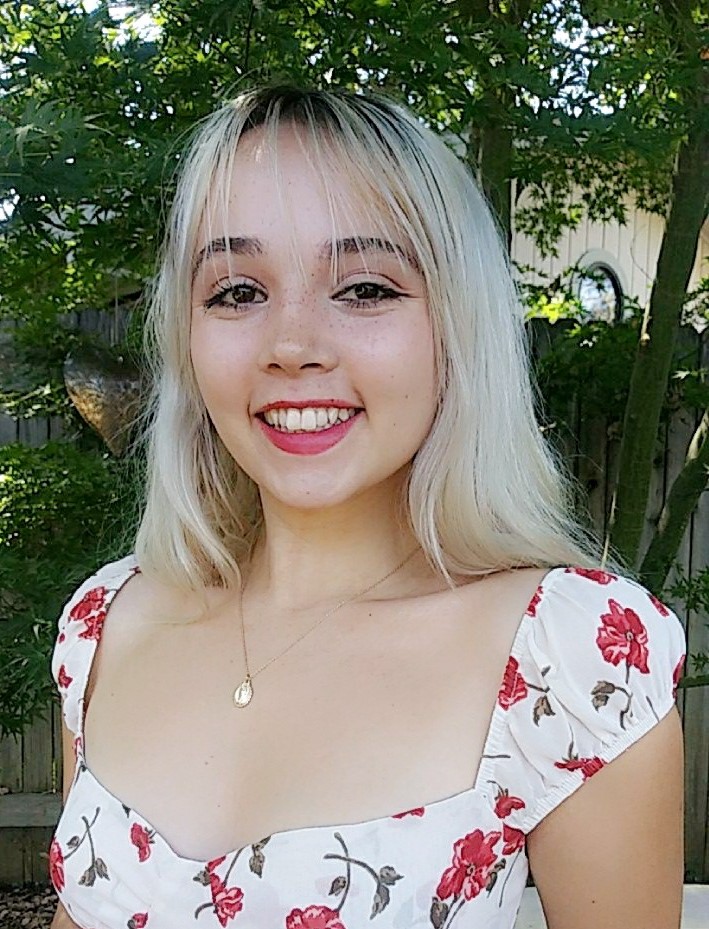 Daniel Hachet
I'd like to acknowledge my amazing advisors Dr. Nicola Justice and Dr. Kevin O'Brien. Both were amazing, flexible and provided me with great feedback. My capstone wouldn't be possible without them. I'd also like to thank each catering student that helped make this project possible, as well as student life staff members.
An Application of Christian Ethics to PLU Catering Food Waste.
In this paper, I explain how PLU's catering department functions and why it creates food waste. Using mathematical modeling, I estimate how much food waste catering generates in a given year, and how many people we could feed with that waste, as well as the amount of greenhouse gases which are produced. My project complements this mathematical analysis with an exploration of the ethics of food waste based on two religious frameworks: Creation Care and Eco-Liberation Theology. I conclude by offering possible solutions for food waste in catering using these frameworks and the work that is being done at PLU.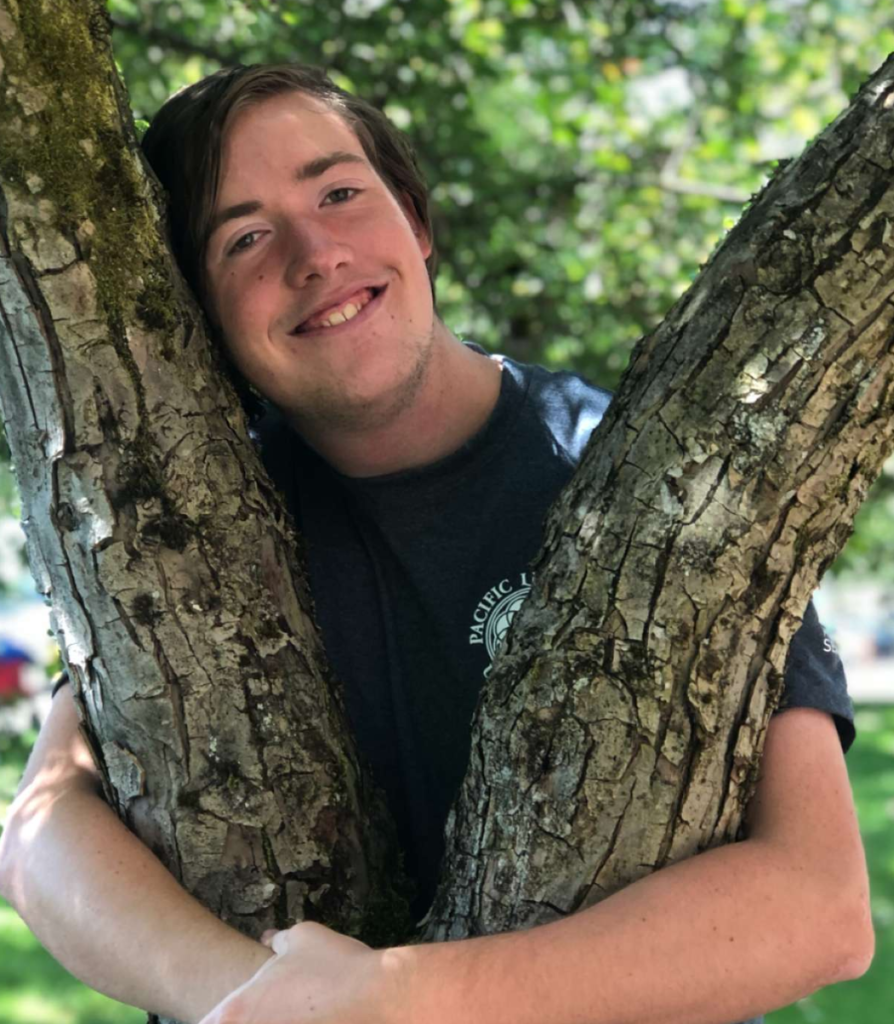 Sharlaine Hesira
I'd like to thank my mom and my sister for their never-ending support, especially being so far away from home. To thank my friends and co-workers that have kept me sane. To thank my mentors and professors for guiding me through this capstone. And to thank all of the opportunities that I have experienced within the past four years, both at PLU and at home.
Island Ecotourism: The Irony of Experience and Existence.
My capstone project brings together sociology and biology to argue that the demand for ecotourism activities in island communities puts pressure on the natural environments and contributes to population loss. In order to understand why there's an increasing demand for ecotourism, I conduct a sociological examination of the role advertisements play in portraying island destinations and the role island communities play in matching their portrayal in these advertisements. Using numerical biological data about sea turtle and seabird population in island communities, I foreground the contradicting relationship in the decline of land-ocean interface species in areas and increased wildlife-watching tours.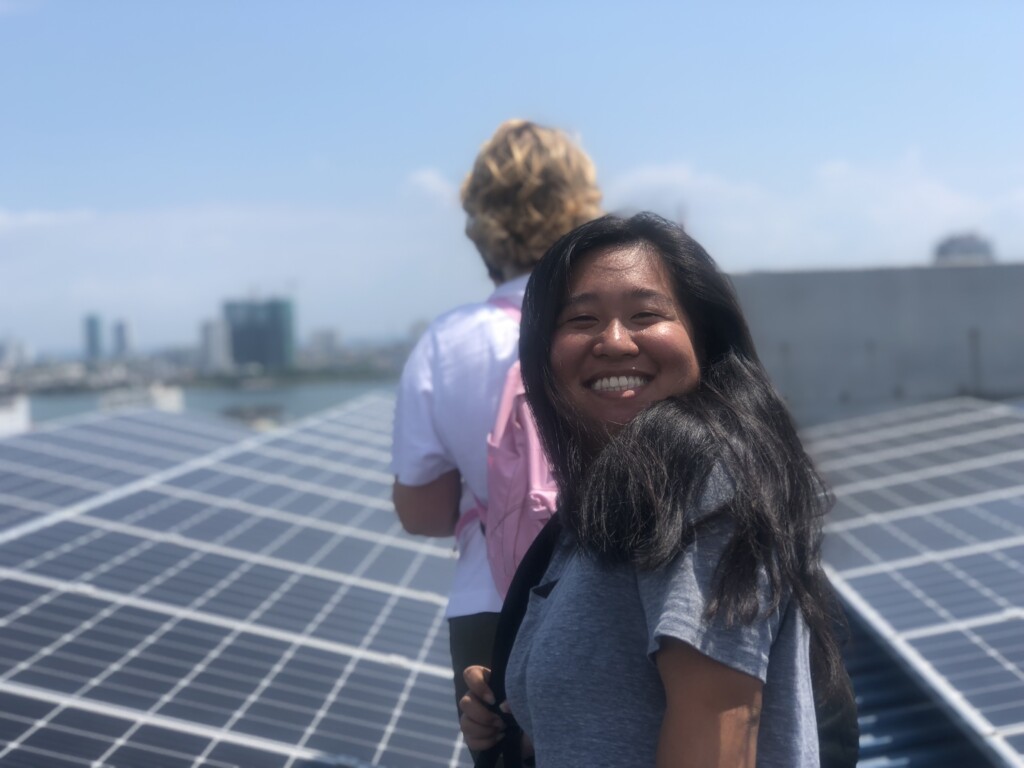 Ea Kirkland-Woodward
I would like to thank the entire Environmental Studies Department for helping me through this process and all of my time at PLU. From my first day to my last, I have learned invaluable lessons from some of the best professors. I would also like to thank my parents and grandparents for allowing me the opportunity to attend PLU and always providing for me; I cannot thank you enough.
Environmental Degradation at the Hanford Nuclear Site.
My capstone studies the Hanford Nuclear Site in Eastern Washington. This decommissioned nuclear site is now one of the largest and most difficult environmental cleanup projects the U.S. Dept. of Energy has ever dealt with. By looking at this problem through the lenses of environmental history and chemistry, I show how these nuclear contaminants are affecting not only the local environment, but also the natural landscapes and people who live there.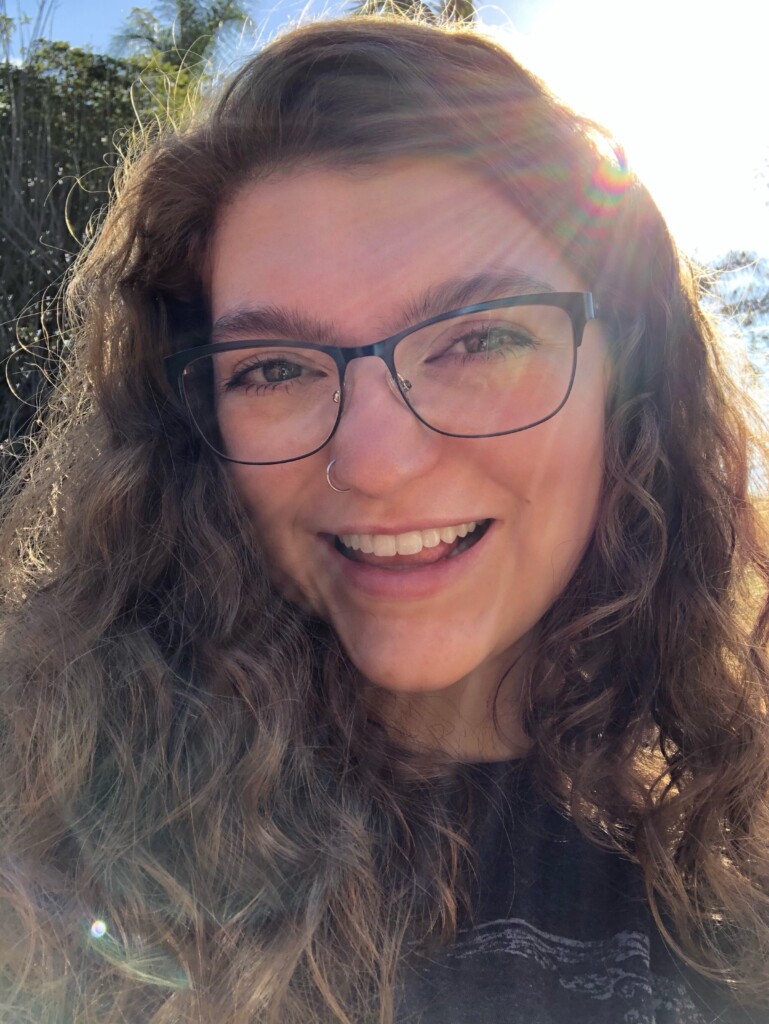 Anya Nelson
I'd like to thank my capstone professors Rose & Adela, mentors Dr. Laurie-Berry and Dr. Young, and capstone classmates for all of their support, guidance and encouragement. I'd also like to thank my family and friends for just about everything! 🙂
Sulfide-ore mining and wild rice protection in Northern Minnesota: A case study on scientific rhetoric and (mis)communication.
A disconnect between scientists and the general public is all too common, and is sometimes taken advantage of by powerful corporations or political groups. In northern Minnesota, the controversy around a pair of proposed sulfide-ore mining projects and their potential effects on nearby protected ecosystems and the culturally significant wild rice offer key insight into this phenomenon. I argue that by analyzing the ways in which various stakeholders use (or ignore) scientific data to further their own interests, we can better understand how to mitigate the public's misunderstanding or misinterpretation of science, and thus enact conservation measures.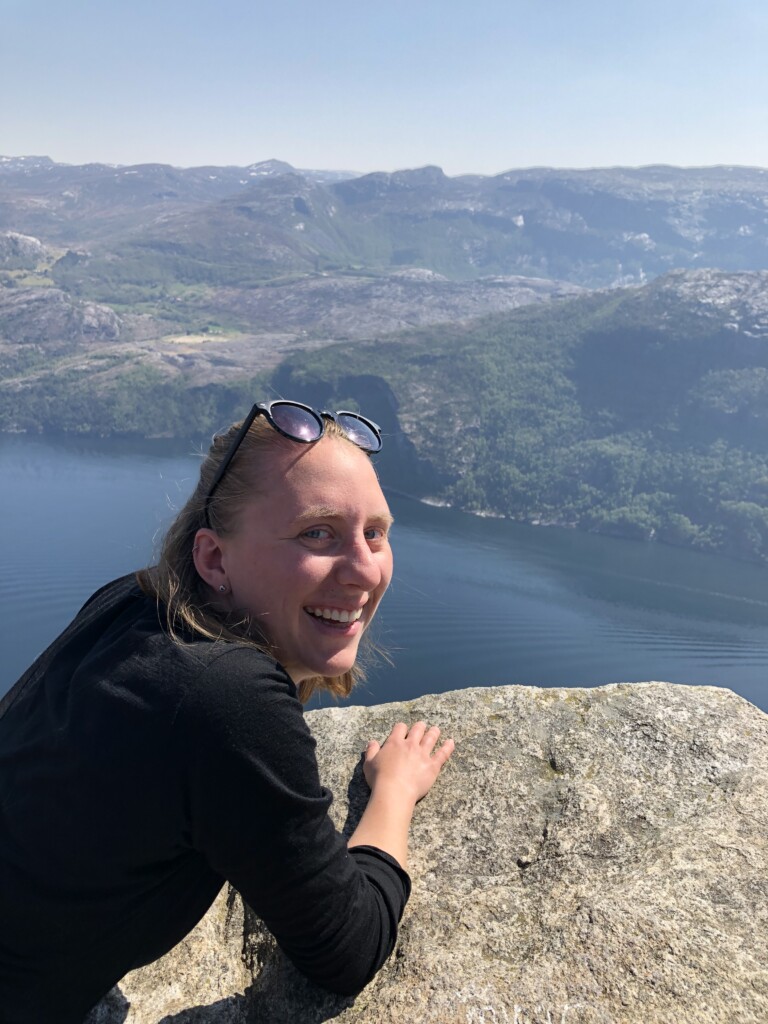 Layne Perkins
I would like to thank my mentors, Dr. Shannon Seidel and Dr. Katherine Wiley, and my capstone professors, Dr. Rose McKenney and Dr. Adela Ramos, for their constant and incredible support and care. My paper would not be where it is today with out the insightful feedback from Dr. Seidel and Dr. Wiley, and my life would be a little less fun and informative if it were not for liveliness of the wonderful Dr. McKenney and Dr. Ramos. Finally, I would like to thank my family and friends, whose continual belief in me is what drives my passion and work in creating a world where everyone has access to environmental spaces and education.
Environmental Education: Connecting Eco-Literacy and Empathy to Promote Environmental Justice in Underserved Communities.
In this paper, I seek to draw connections between eco-literacy and empathy and how they can be applied to environmental justice efforts. The anthropological focus of my paper analyzes the disparities in environmental access and understanding in regards to race and socio-economic status. Building from this information, I explain how integrating science teaching methods that focus on developing empathy will lead to social change through increased environmental comprehension among underserved communities. My work with Wildlife Champions highlights how an environmental education program can be successful in developing these traits. With climate changes on the rise and the disproportionate way in which it impacts marginalized populations, this work is more important now than ever because it addresses the systemic racial and income inequality issues in the United States while also providing the solution of implementing more environmental education programs throughout the country.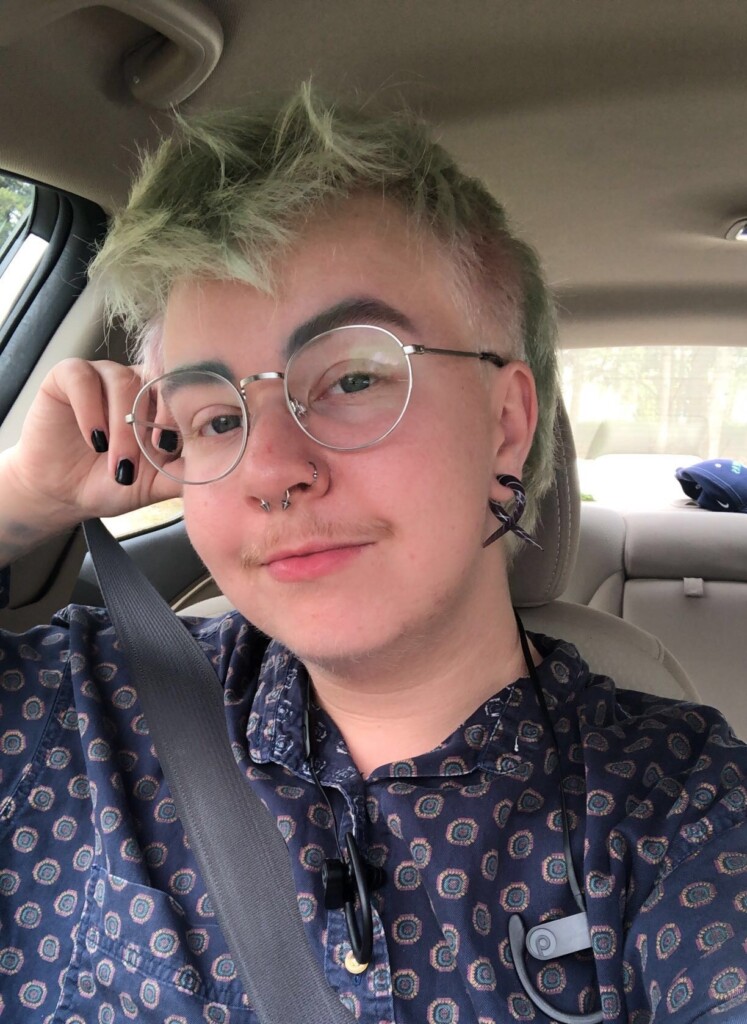 Orion Schomber
I would like to thank my mentors, Dr. Bradford Andrews, Dr. Gregory Youtz, Dr. Rose McKenney, and Dr. Adela Ramos, for guiding me through this complicated project; Dr. Miho Takekawa, for her recommendations and encouragement; my mom and dad, for their encouragement and excitement about my research; and my partner Eric, for listening to me continuously ramble about the complicated nature of music's impact on the environment.
Shake, Rattle, and Plastic: The Environmental and Cultural Impacts of Mass Produced Percussion Instruments .
Music is often not associated with environmental degradation. However, the adaption of mass production in the music industry has highly negative environmental impacts that we must recognize as we work to limit our personal and societal impact on the environment. Percussion instruments are one of the instrument groups that is the most environmentally harmful due to rapid production of synthetic instruments and utilization of endangered woods. Through three case studies with rattles, congas, and xylophones, I find that most percussion instruments originally held great cultural significance and were created with natural localized materials, like native woods, animal parts, and plants. However, through industrialization and popularization of these instruments, the connection between culture, environment, and instrument has dwindled; Thus, leading to heavy usage of synthetic materials. By utilizing cultural anthropology and acoustic studies, I analyzed why these cultural changes occurred. Through this and its application to ethnomusicology, I suggest the adaption of wide scale localized craftspeople to move percussion creation away from mass production and back to individual communities. While there will be challenges, I argue that this path of action will be the most musically, culturally, and environmentally friendly method to this ever growing problem.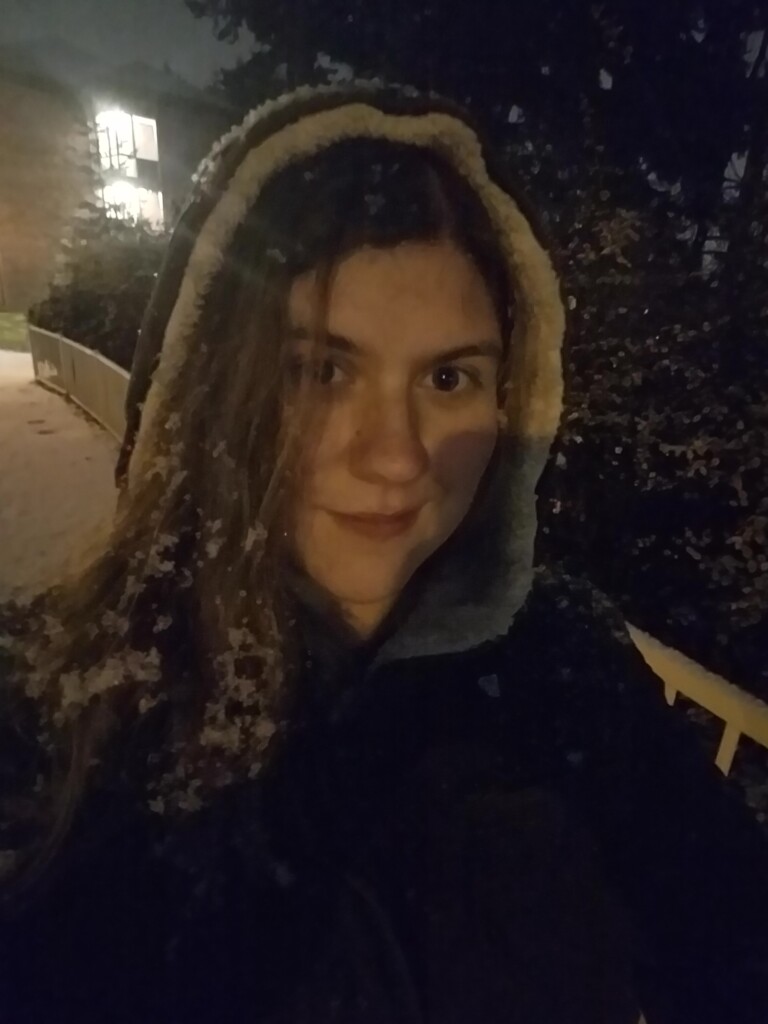 Danielle Skibiel
I would like to acknowledge and thank my two mentors, professors Rose McKenney and Sergia Hay, for helping to guide me in creating my idea for this capstone project and for taking the time to assist me during the course of this class. Your motivation and support has kept me encouraged to finish strong! I'd also like to take a moment to say thank you to all my friends, family, and housemates for inspiring and believing in me over the course of this undergrad experience, I couldn't be more thankful. Lastly, thank you to my Environmental Studies peers and instructors for being so awesome and supportive this past year. You are each truly inspiring, I'll miss seeing you around!
The Ethical Use of Natural Resources: Hydroelectricity at Holden.
My Capstone project examines the use of hydropower at Holden Village. Long-term use of hydropower at Holden Village is consistent with ethical principles of virtue ethics. Through instructional and habitual action, the villagers at Holden display virtuous ethics regarding the use of hydroelectricity for power. Adaptations to actions are required throughout the year based on the seasonality of streamflow and the generation of power from the water in Copper Creek. I argue that the behavioral adaptations Holden Villagers make in regards to hydroelectricity production during winter seasons are a reflection of virtue in action with regards to the natural environment.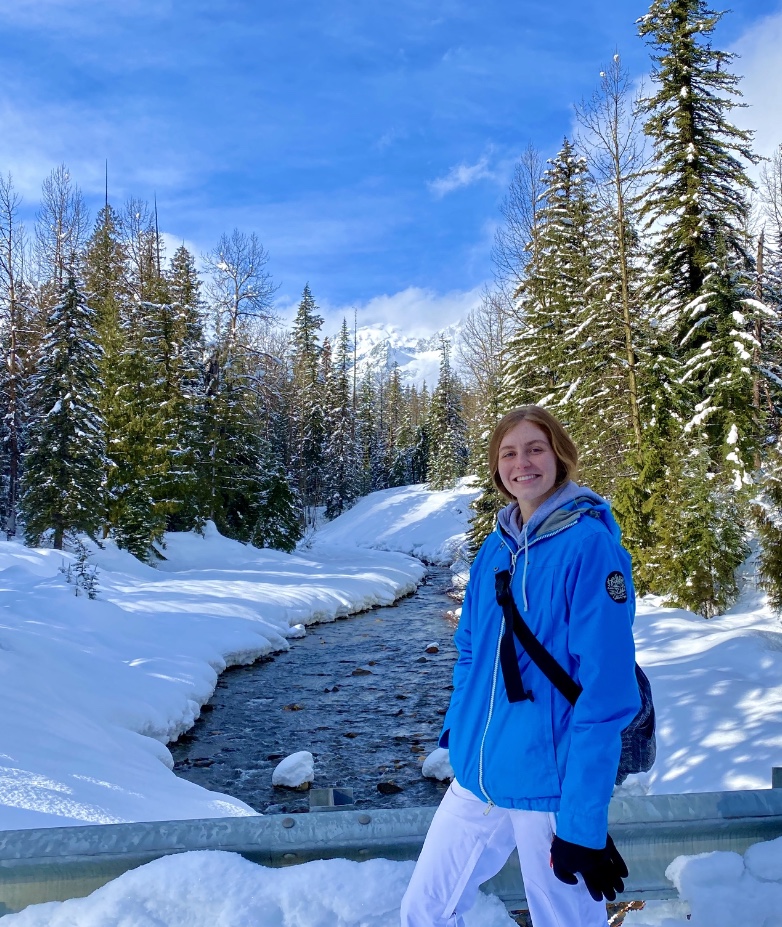 Austin Smith
I would like to thank Rose McKenney, Adela Ramos, Michael Artime.
Fixing Our Agriculture System.
This project looks at the detrimental effects of monoculture farming & recommends alternatives in order to reduce damages to groundwater as well as soil.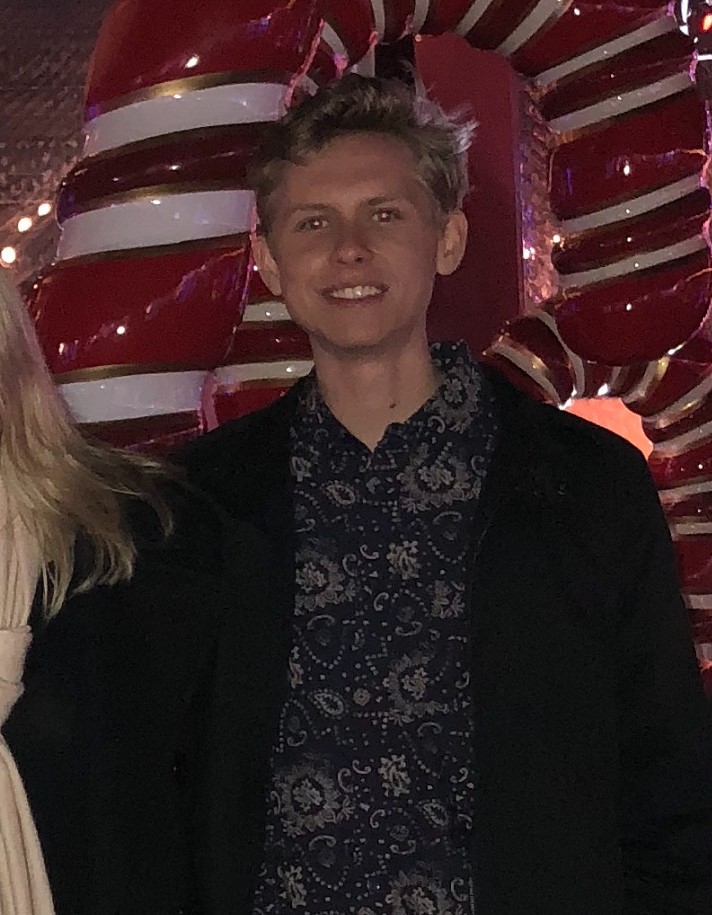 Many thanks to the Environmental Studies Department at PLU, my mentors Professor Claire Todd and Professor Rebecca Wilkin. Without the support of my friends, families, and peers, this capstone would not have been possible.
Advocating for Accessible Ecological Literacy: Cross-genre comparison of Geology and Germinal.
Environmental education developed the concept of ecological literacy to promote the comprehension of environmental issues and to promote sustainable behavior. However eco-literacy is hindered when readers are unable to access the necessary knowledge to comprehend scientific literature. Literature written for the general public (i.e. not discipline specific) has the capacity to operate as pedagogic material in support of eco-literacy. My project advocates for eco-literacy by examining É mile Zola's novel, Germinal (1885), alongside geological publications, Guéguen et al. (2009) and Denimal et al. (2002). Through a cross-genre comparison of literature and scientific journals, I show how each genre portrays geological information (subsidence, mine-tip leaching).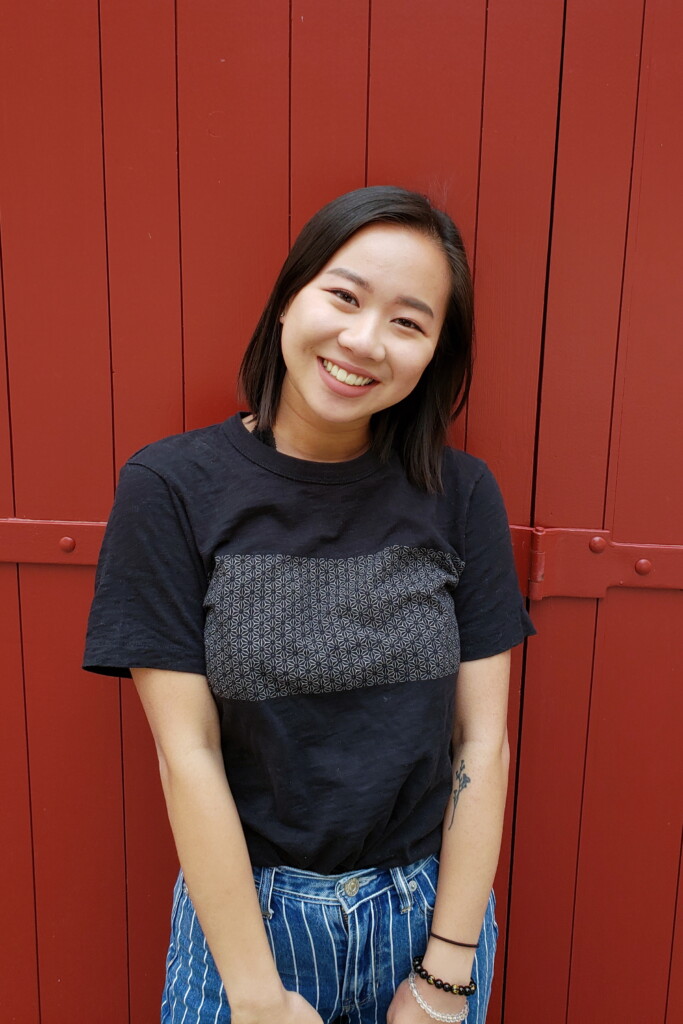 The Mission of ESI
A Message from the Director
How to Find and Contact ESI
Meet Our Staff: Jose Luis Abella-Gutiérrez
Advisory Council
Space Sustainability
Biodiversity at ESI
Climate at ESI
Water at ESI
Sustainability at ESI
Grant Collaboration & Assistance
Sustainable Urban Systems
Collaborative Research Nodes
Network-wide Meetings
TWRN Members
Billy Carr Distinguished Teaching Fellowship
Affiliated Faculty & Researchers
Weekly Environmental Events
EVS Program
Prospective Students
Current Students
Scientist in Residence Program
Opportunities for Graduate Students
Frequently Asked Questions
Publications and Awards by Previous REU Participants
EVS Research Fellowships
Featured Courses
About the Talks
Talk Archives
Mailing List
Support the Talks
Past Participants
Teacher Opportunities
Planet Texas 2050: A More Resilient Texas
Groundwater
Support Hot Science – Cool Talks
Sponsor a Project or Event
Undergraduate Students
Capstone Research Projects
The EVS curriculum culminates in the final year of the EVS program with a two-semester capstone research experience. Under the mentorship of  a UT faculty member, students bring all of their education and experience to bear on a research question or issue that is of personal interest and importance to them. This research culminates in a final report including a research abstract, as well as in the creation of a research poster, suitable for presentation at professional conferences.  Students are also eligible to submit a proposal for a Capstone Research Award; see below for more details.
NOTE : Current EVS students preparing to conduct their Capstone Research Project should review and complete a Capstone Research Contract with their faculty mentor prior to beginning their research. EVS students must submit a signed contract to the EVS Program Office by the 4th class day of the semester enrolled to avoid being dropped from EVS 271 or  EVS 371.
Students should start exploring research options early! Here are some useful resources to get started:
UT Office of Undergraduate Research  – advising and support for getting involved with research
EUREKA!  – searchable database of faculty research interests on campus
Past EVS Capstone Projects and Mentors – searchable/sortable database of over 90 past EVS student projects and faculty mentors. Try sorting by EVS Track or Mentor Department, or searching Mentor Research Keywords, to brainstorm ideas for your own project.
ESI-Affiliated Faculty – compilation of faculty across the UT Austin campus teaching and conducting research on the wide variety of subjects related to environmental science. Many of these faculty members have worked with EVS students on their capstone projects in the past!
EVS Program FAQs
Careers in Environmental Science
Intern & Volunteer Opportunities
EVS for Employers
EVS Admission Information
EVS Academic Advising
EVS Current Student Forms
Graduate Students
Research Experience for Undergraduates
Community Engagement
Get Involved
Helpful Links
Request Info
Alumni & Friends
News & Events
MyU : Students, Faculty, and Staff
You are here
Environmental studies capstone.
Our environmental studies capstone is the culmination of the UMM experience for our majors.  In some years we have focused the projects on a common area of study (i.e. housing-related issues). In others, we connect student capstone projects with their previous work in classes and/or internships.
Recent capstone project titles (selected from 2012-2015) include:
An Environmental History of Landscape Change in Morris, Minnesota
An Exploration of Affordable Energy Efficient Housing Options with Reference to Morris, MN
Assessing Research Prospects: Recycling Urine for Fertilizer in Morris, Minnesota
"By Our Homes You Will Know Us": Native American Housing of Yesterday and Today
Designing affordable, energy-efficient rural housing in northern climates
Household Food Waste: Composting Policy Proposal for the City of Morris, MN
Knowledge of and Attitudes toward Multigenerational Living at Grandview Apartments
Mi casa sería tu casa pero casas no hay.  Housing shortages and language based discrimination in rural Minnesota.
Possibilities for Alternative Household Water Resource Management in Morris, MN
Recycling In Stevens County: An Audit of Student & Non-Student Residential Recycling
Stop-Drop-Sustain UMM
The Art of Reclaiming Building Materials
Utilizing Rain Gardens to Reduce Stormwater Roof Runoff in Morris, Minnesota
Environmental Studies
Why Environmental Studies?
Major Requirements
Sample Plan
Morris Academic Partnership
National Science Foundation Research Experiences for Undergraduates
Undergraduate Research
Career & Graduate School Opportunities
Internships
A Green Campus
Elective Plan Form
Renewable Energy Initiatives
Contact Environmental Studies
Academics at the University of Minnesota, Morris
600 East 4th Street, Morris, Minnesota 56267
P : (888)-866-3382
Connect on Social Media
Emergencies.
U of M System
© 2023 Regents of the University of Minnesota. All rights reserved.
The University of Minnesota is an equal opportunity educator and employer.
Privacy Statement
What is a Capstone?
The environmental capstone course is officially ENEC 698 Capstone: Analysis and Solution of Environmental Problems, taught in the Environment, Ecology and Energy Program (E3P) with support from the Institute. The Capstone is a semester-long group project charged with tackling an environmental research question for a client. Capstones allow students to apply and hone the skills they have learned throughout their UNC career in an experiential/field-based academic experience similar to positions they might apply for after graduation, i.e. consulting firms and other private companies, non-profit organizations, and local government, or similar to an academic setting typical of graduate school. The projects are intentionally team-based and provide an opportunity for students to bring their individual skill sets to the group effort. This group experience teaches skills in working together and is critical to future employment.
The Capstone is a three credit hour experiential education course and is required of all environmental studies  (BA)  and environmental science  (BS)  majors. Students with sustainability or environmental science and studies minors are strongly encouraged to enroll. The Capstone is also a required course for students enrolled in the Sustainable Triangle Field Site in Chapel Hill as well as field sites in Morehead City , the Outer Banks , Highlands , and Thailand .   Please contact Carol Hee at E3P for more information on any of these projects or to recommend future projects.
Capstone Archive
Outer Banks Field Site: Roots in the Sand: Human Perspectives and Vegetation Change of Buxton Woods [ Final Report ]
Morehead City Field Site: Ecological Functions and Ecosystem Services of Overwash Ponds on North Core Banks, NC [ Final Report ]
Outer Banks Field Site:  A Temporal Analysis of Vegetation Dynamics and Community Perceptions of Buxton Woods  [ Final Report ]
Spring 2020
Sustainable Triangle Field Site: North Carolina's Green Economy [ Final Report ]
Morehead City Field Site: Quantifying the effectiveness of wetland restoration in a tidally dominated system [ Final Report ]
Outer Banks Field Site: What lies beneath: A socio-ecological case study of septic systems in Nags Head  [ Final Report ]
Morehead City Field Site: An Integrated Assessment of Water Quality in Town Creek, an Estuary in Beaufort, North Carolina [ Final Report ]
Outer Banks Field Site: People, Water, and Septic: A Coastal Case Study [ Podcast | Final Report ]
How much money can UNC save if each building on campus reduces its energy use to meet its EUI target?  [ Deliverables available upon request ]
Jordan Lake Reservoir Eutrophication: Land-Use Based Prediction of Non-Point Source Nitrogen Loading in Chapel Hill, NC [ Final Report ]
Spring 2019
Stormwater management in Carrboro
Environmental Justice and Well Water Contamination in the Northern Piedmont of North Carolina  [  Final Report  |  Poster ]
Do riparian buffer zones protect headwater stream integrity from logging?
Watershed Management Plan for Bellevue Branch, Hillsborough, NC [  Final Report  ]
Using EnviroAtlas to Uncover Underserved Communities in the Triangle  [  Story Map  ]
Stakeholders' Perspectives on the Development of an Agricultural Technology Corridor in the Triangle-Charlotte Region
Projected Environmental Impacts and Mitigation Strategies for the Chatham Park Development  [ Web Site ]
Well Water Contamination and Environmental Justice in Chatham, Lee, and Moore Counties [  Final Presentation  | Final Report  ]
Air Quality at UNC [  Final Presentation  | Final Report  ]
2016 and 2017 UNC Greenhouse Gas Inventories [ Final Presentation  | Final Report  ]
The Implications of the Town of Cary's Proposed Irongate Greenway [  Final Presentation  | Final Report  ]
Jordan Lake Bathymetry and Water Quality [  Final Presentation  | Final Report  | Story Map  ]
Outer Banks Field Site: Environmental Change and Septic Systems in Nags Head: Local Perspectives and Impacts on Water Quality and Quantity [ Final Presentation  |  Final Report  ]
Morehead City Field Site: A Multifaceted Analysis of Quality within the Atlantic Beach, NC Canal System [ Final Report ]
Spring 2018
Inventory of Nutrient Management Strategies in Jordan Lake  [ Final Presentation  |  Final Report ]
Environmental Justice and Emerging Contaminants in the Cape Fear and Neuse River Basins  [ Final Presentation  | Final Report  |  Poster ]
Updating Environmental Indicators for Orange County's State of the Environment Report
Working with Sustainability at Pfizer
Forest Restoration on Reclaimed Coal Mines
The Research Triangle as the Next Cleantech Hub [  Final Presentation  | Final Report ]
Managing Lands Along the Great Coharie Creek [ Final Presentation | Final Report ]
Environmental Justice & Well Water in North Carolina [ Final Presentation  | Final Report ]
The Effect of Land Use and Stormwater Control Measures in the Jordan Lake Watershed [ Final Presentation  | Final Report ]
Cleantech and Triangle Smart Cities [ Final Presentation  | Final Report ]
This Bin We're In: A study of reducing 'to-go' box waste on the UNC Campus and Franklin Street [ Final Presentation  | Final Report ]
Outer Banks Field Site: Estuarine Shoreline Stabilization: Public Perceptions and Greenhouse Gas Implications [ Final Report ]
Highlands Field Site: Brook Trout Distribution in the Upper Tuckasegee Watershed [ Final Report ]
Morehead City Field Site: A Shore Thing? An Environmental Assessment of Living Shorelines [ Final Report ]
Spring 2017
Characterizing the presence of P. cinnamomi on reclaimed mines in Eastern Kentucky  [ Final Report ]
Food Sustainability: Understanding How UNC Compares to other Institutions and the Gap in Vendor Continuity [ Final Report ]
Environmental Injustice and Well Water Contamination in North Carolina [ Final Report  |  Final Presentation ]
Stakeholders' Perceptions of Climate Change and Attitudes Toward Recommended Greenhouse Gas Reduction Strategies in Chatham County [ Final Report ]
Sustainable Triangle Field Site: Effects of the Atlantic Coast Pipeline on the Lumbee Tribe in Robeson County, NC
Air Pollution in Chapel Hill [ Final Report | Final Presentation ]
Environmental Justice Concerns Associated with Potential Coal Ash Sites in North Carolina [ Final Report ]
Exploring the Connections Between the Coharie Creek and its people [ Capstone Summary  | Web Site ]
Morehead City Field Site: Marsh Madness: Design and Assessment of an Abiotic Saltmarsh Mimic for Ecosystem Enhancement [ Final Report ]
OBX Field Site: What Comes With the Territory: Predators and Their Place in Northeastern North Carolina – [ Final Report ]
Highlands Field Site: An Assessment of Stream Health of the Whitewater River – [ Final Report ]
Spring 2016
Coal Mine Land Restoration in the Face of Climate Change: An Assessment of the Establishment of Shortleaf and Loblolly Pines – [ Final Report  |  Publication : Bell, G.; Sena, K.L.; Barton, C.D.; French, M. Establishing Pine Monocultures and Mixed Pine-Hardwood Stands on Reclaimed Surface Mined Land in Eastern Kentucky: Implications for Forest Resilience in a Changing Climate. Forests 2017, 8, 375.]
Bioenergy Facilities In the Carolinas and Their Potential Environmental Justice Impacts – [ Final Report ]
Sustainable Triangle Field Site Capstone: Incorporating Climate Change into Hazard Mitigation: An assessment of the Eno-Haw Multijurisdictional Hazard Mitigation Plan – [ Final Report ]
Assessment of Vulnerability to Sea Level Rise and Recommended Mitigation Strategies for Pasquotank County, NC [ Final Report ]
Morehead City Field Site: Distribution and Effects of Marine Debris along Carteret County Shorelines [ Final Presentation ]
Did North Carolina solar tax credits and abatements contribute net economic benefits to the State? – [ Final Presentation ]
Starved Out: The story of Newport News' Food Desert – [ Final Presentation ]
Bolin Creek Watershed: Stormwater Management & Equity – [ Final Report ]
Videos produced by Capstone Students: Overwhelmed By Life | UNC's Sonder Market
OBX Field Site: The Social-Ecological Role of Oyster Aquaculture in North Carolina – [ Final Report ]
Highlands Field Site: Habitat Quality Assessment of the Horsepasture River in Western North Carolina – [ Final Report ]
Spring 2015
Analysis of Stakeholder Participation and Policy Barriers to Utility Scale Solar Farms in Conditional Use Permitting in North Carolina – [ Final Presentation ]
An Exploration of Alternative Fuel Sources for University of North Carolina's Cogeneration Power Plant – [ Final Presentation ]
Coal Divestment at UNC – [ Final Presentation ]
Town of Carrboro 2012 Greenhouse Gas Emission Inventory – [ Final Presentation ]
Mitigating Air Quality Effects in Newport News, VA – [ Final Report | Final Presentation ]
Evaluating Tree Growth and Soil Development on Restored Coal Mine Sites in Eastern Kentucky – [ Final Report ]
Carrboro parking study – [ Final Report ]
Increasing local food consumption in North Carolina – [ Final Report | Final Presentation | CDS Report ]
Viability of commercial solar installations in Orange County – [ Final Report ]
Stakeholder Participation in Public Hearings for Utility-Scale Solar Projects in NC – [ Final Report | Poster Presentation ]
OBX Field Site Capstone on Oysters and Oyster Aquaculture in North Carolina – [ Final Report ]
Morehead City Field Site: Oyster Reef Functions and Services: An Environmental Assessment of Sites Open and Closed to Shellfishing at Hoop Pole Creek [ Final Report ]
Highlands Field Site: A Comparative Assessment of the Stream Health of Caney Fork, A Tributary tot he Tuckasegee River (starts on page 96) – [ Final Report ]
Summer 2014
Cambridge City Council Estate Assessment – Cambridge Field Site Capstone [ Final Report ]
Spring 2014
Efficient campus buildings – With UNC's Energy Management as the client, this team systematically reviewed energy efficiency in nine campus buildings of three different types, including some designed and constructed as high-performing resource-efficient structures. [ Final Report | Final Presentation ]
Analysis of Vulnerability to Natural Hazards – GIS and qualitative research methods generated data to produce maps of social and physical vulnerability for Beaufort County. [ Final Report | Final Presentation ]
Jordan Lake water quality – This team used sampling and modeling to estimate nitrogen loading to Jordan Lake as a function of land use and watershed management practices. [ Final Presentation ]
Organics collection feasibility study – Orange County's Department of Solid Waste Management was the client on a feasibility study for expanding organic waste collection to new commercial customers. [ Final Report | Final Presentation ]
Tarheel Bikes performance review and spatial analysis – With UNC's Tar Heel Bikes Steering Committee as client, this team analyze pilot-year checkout data, administered current-user and general student interest surveys, and collected spatial data to evaluate performance and gauge expansion opportunities. [ Overview | Final Report | Final Presentation ]
Stream restoration and water quality – This team investigated four streams in various stages of restoration to evaluate the effectiveness of stream restoration in terms of water quality and geomorphology. [ Final Report | Final Presentation ]
Environmental Impact Assessment and Recommendations for Potential Hydraulic Fracturing in Thailand – Thailand Field Site Capstone [ Final Report ]
Conservation Culture In Suburban Thailand – Thailand Field Site Capstone [ Final Report ]
Comparative Cradle to Gate Life Cycle Assessment of 100% Barley-based Singha Lager Beer in Thailand – Thailand Field Site Capstone [ Final Report ]
Predator Management for the Protection of Threatened and Endangered Species: A Multidisciplinary Study – This project was completed by students attending the Outer Banks Field Site fall semester program to explore how natural and social pressures inform management decisions and regulations made by the National Park Service (NPS) to protect threatened and endangered species on CHNS. [ Final Report ]
Carolina "Water on our Campus" – Working with Carolina's stormwater engineer, this team first supported a weeklong workshop with a visiting environmental artist with research on campus sites and proposals for water-themed art installations. Then they used historical photos and documents to research campus water history, performed technical analysis and design for a campus rainwater garden, and surveyed students on their campus water knowledge. [ Final Report | Appendix | Final Presentation ]
Conservation and recreation – Together with The Conservation Fund and a northeastern North Carolina county, this team inventoried current and potential sites and facilities for active recreation, and analyzed barriers to their use. [ Final Report | Final Presentation ]
Green Labs – With UNC's Green Labs Committee as client, and with leadership from Carolina's Office of Waste Reduction and Recycling, this team created a Green Labs Best Practices Guide customized for UNC; designed supporting materials for labs and lab managers; and developed a detailed long-term vision to serve as a road map to make UNC labs greener and more sustainable. They also produced a detailed internal report on their work, for future interns or capstones. [ Vision Memo | Final Presentation ]
Greenhouse Gas Community Emissions Inventory – A baseline inventory of carbon emissions by Chapel Hill residents produced by this team used published carbon accounting protocols. The Town of Chapel Hill energy and carbon specialist guided this team in generating and documenting the Town's first detailed community-wide emissions inventory, to complement earlier carbon inventories of municipal operations.[ Final Report | Final Presentation ]
Morehead City Field Site: Environmental Effects Associated With Floating Docks in a Commercial Marina [ Final Report ]
Highlands Field Site: An Assessment of the Ecology and Stream Health of Caney Fork, A Tributary to the Tuckasegee River (starts on page 99) – [ Final Report ]
Summer 2013
Cambridge Retrofit web site – Cambridge Field Site Capstone. Between 2010 and 2013, students built a web site instead of writing a capstone report. Check it out!
Spring 2013
Eco-industrial park feasibility study – Working with expert staff from Durham Department of Solid Waste as well as waste experts from Orange County, this team studied the feasibility of an eco-industrial park, which could co-locate businesses and organizations with compatible activities. Data included waste audits, land use review, and interviews. [ Final Report | Final Presentation ]
Grubs and chickens – Pickards Mountain Eco-Institute, a teaching and demonstration permaculture operation, provided a home base for this team, which assessed the feasibility of using black soldier fly larvae as a pathway for converting organic waste to chicken feed. [ Final Report | Final Presentation | How-to Guide ]
Planning for climate change – Working with New Bern NC planners and a consulting firm, this team evaluated and recommended best management practices to address flooding in two neighborhoods that have experienced chronic flooding and expect more. [ Final Report | 3rd Avenue Pamphlet | K Street Pamphlet ]
Transportation deserts – Supporting a project funded by NC Department of Transportation, this team learned about traditional metrics for transportation infrastructure and service, and helped assess a new tool to identify transportation-disadvantaged populations. Data included GIS maps of socio-demographic and environmental measures, and key informant and resident interviews. [ Final Report | Final Presentation
Comparative Life Cycle Assessment Of Tropical Island Municipal Solid Waste Strategies – Thailand Field Site Capstone [ Final Report ]
The Roanoke Island Water System Expansion Project: A Study of Residents' Viewpoints – This project was completed by students attending the Outer Banks Field Site fall semester program who aimed to elucidate Roanoke Island residents' attitudes about the recent expansion of the island's domestic drinking water supply system. The students investigated the history of the water expansion project and determined the attitudes of Roanoke Island residents toward the project via a survey in order to understand how and why the project was implemented and how it was received by the public. [ Final Report ]
Morehead City Field Site: Water Quality in the Pine Knoll Shores Residential Canal System [ Final Report
Emergency planning and sheltering for vulnerable populations – A large team broke into two sub-teams, to conduct vulnerability/strengths assessments at two sites, using a guide developed by Institute for the Environment and MDC Inc. researchers, and field-test a tool developed by a spring 2012 team to assess emergency shelters particularly for vulnerable citizens (e.g., low mobility, car-less, special medical needs, animals, limited English). Data collection and analysis included key informant interviews and a citizen survey, in addition to Census and EPA sources. [ Final Report (Cabarrus) | Final Report (Fayetteville) | Final Presentation ]
Campus carbon sequestration – Working with the UNC emissions specialist, this team estimated the carbon sequestration and pollutant removal potential of several UNC-CH-owned properties, and associated economic benefits. They sampled 0.1 acre plots for parcel tree cover, land use, species ID, and tree characteristics (diameter, height, crown features), and used the data in i-Tree Eco software. [ Final Report | Final Presentation | Article by J Randall | i-Tree Ecoreport ]
Campus rainwater management and conservation – Using an EPA campus rainwater challenge as a framework, this team focused on stormwater management at the Outdoor Education Center. They reviewed best practices; identified problem areas and analyzed the quantity and quality of runoff; and made recommendations on engineering, landscape management, and policy. [ Final Report | Final Presentation ]
Carolina Dining Services and local producers – In order to understand CDS procurement parameters and gauge the interest and needs of local farmers to qualify to supply CDS, this team mapped out a process to better connect local producers and CDS. Data included interviews and surveys. [ Final Report | Final Presentation ]
Green purchasing policy – Working with a county sustainability planner, this team analyzed purchasing records and reviewed current purchasing guidelines for office and janitorial supplies; wrote and annotated a revised policy to support purchasing for reduced environmental and human health impacts; and developed and administered an employee survey on purchasing habits. [ Final Report | Final Presentation ]
Highlands Field Site: Biological and Physical Differences of Two Appalachian Streams Within the Tuckasegee Watershed: A quantitative comparison of an impaired and a healthy stream (starts on page 72) – [ Final Report ]
Spring 2012
Disaster vulnerability assessments – This team performed a disaster vulnerability analysis in Alamance County, using a FEMA-funded community-level guide developed by researchers at MDC Inc. and the Center for Sustainable Community Design (UNC Institute for the Environment). They collected and analyzed Census and EPA data; used GIS to generate maps of social vulnerability to disasters; and interviewed emergency professionals. [ Final Presentation | Final Report ]
Emergency shelter assessments – Related to the disaster vulnerability analysis above, this team explored how well emergency shelters accommodate vulnerable citizens (e.g., limited physical mobility, special medical needs, dependent animals, limited English, no transportation). Data collection and analysis included key informant interviews, and piloting and field-testing of a new shelter audit tool. [ Final Presentation | Final Report ]
Green public housing – Energy efficiency and resource conservation, and opportunities to impact behavior in Town-rmanaged public housing units, were the focus of a project with the Town of Chapel Hill. The team designed and implemented a compact-fluorescent lamp replacement program; measured recycling at public housing complexes; compiled a geo-tagged lighting inventory; and created an instructional video and several pamphlets to promote energy efficiency and recycling practices. [ Final Presentation | Final Report ]
Triangle Green Business Challenge – Businesses that volunteered to pilot a new scorecard were the partners in this project, to support the Earth Day launch of the Triangle Green Business Challenge sponsored by the Triangle J Council of Governments. The Challenge's ultimate goal is reducing environmental footprints in energy, water and waste by enlisting dozens of businesses and organizations, large and small, to track and reduce their resource use. [ Final Presentation | Final Report ]
Water quality and nutrient loading in Jordan Lake – This project took on the challenge of a first-cut nitrogen budget for the upper New Hope arm of the Jordan Lake watershed, to inform future analysis and local and regional policy. The team considered nitrogen inputs from food, lawns and industry, among other sources, They performed targeted water sampling, surveyed households about lawn care, and developed a nutrient budget with a local watershed model. [ Final Presentation | Executive Summary ]
Life Cycle Assessment and Feasibility Study of Small Wind Power in Thailand – Thailand Field Site Capstone [ Final Report | Appendix ]
Comparative Life Cycle Assessment of a Thai Island's Diesel/PV/Wind Hybrid Microgrid – Thailand Field Site Capstone [ Final Report ]
Life Cycle Assessment of Algae-based Transportation Fuels in Thailand and Comparison with Petroleum Equivalents – Thailand Field Site Capstone [ Final Report | Supporting Information ]
Disaster vulnerability assessments – This team conducted vulnerability assessments in two communities using a FEMA-funded community-level guide developed by researchers at the Center for Sustainable Community Design (UNC Institute for the Environment) and MDC Inc. (Durham NC). They used data from the US Census, EPA, mass media, and GIS layers to generate initial analysis, then incorporated local knowledge from emergency professionals obtained through phone interviews and public meetings. [ Final Presentation | Final Report (Wilson) | Final Report (St. Pauls) ]
Energy-efficient rentals – The "green rentals" team investigated options and models to add rentals to the mix of properties eligible to participate in Chapel Hill's WISE (Worthwhile Investments Save Energy) energy audit and retrofit program. They assessed the stock of single-family rental units for retrofit potential, and interviewed renters and property managers to understand opportunities and barriers to promoting energy-efficient rentals. [ Final Report ]
Landfill expansion – Focusing on a proposed major expansion of an existing small construction-and-demolition landfill in Brunswick County, this team reviewed the available data on the site and investigated possible environmental and health impacts, analyzed geological and socio-demographic data for the area, and discussed possible alternatives and mitigation strategies. They reported their findings to the Cedar Grove Institute for Sustainable Communities. Update: In April 2012, the Brunswick County Planning Board ruled against expanding the landfill, and the County Commissioners chose not to appeal that decision, at least for the foreseeable future. [ Final Presentation | Final Report ]
Recycling at student apartment complexes – Building on a spring 2011 capstone on recycling at multi-family residences, this team developed and implemented the proposed Recycling Ambassadors program for students. They designed educational and promotional materials to improve the quantity and quality of recycling, conducted audits of volume and contamination of recycling bins at three student-dominated apartment complexes, and designed and conducted a survey of residents. They reported their findings to the Orange County Solid Waste Management Department. [ Final Presentation | Final Report ]
Photovoltaic System Rooftop Installation for the 2012 Futsal World Cup Stadium – Thailand Field Site Capstone [ Final Report ]
Analytical Modeling and Life Cycle Assessment of a Double-Effect Solar Powered Absorption Chiller – Thailand Field Site Capstone [ Final Report ]
Water Stress Analysis of Freshwater Basins in Thailand from Increasing Feedstocks for Biodiesel – Thailand Field Site Capstone [ Final Report ]
Highlands Field Site: Water Quality Monitoring of the Upper Cullasaja Watershed, Highlands, North Carolina (starts on page 89) – [ Final Report ]
Spring 2011
Campus bicycling environment – Using the Bicycle-Friendly University application (League of American Bicyclists) as a framework, this team assessed Carolina's current and planned infrastructure, policies and programs in support of bicycling and bicyclists; conducted a bicyclist and pedestrian survey; developed a scalable web-based map of bus, bicycle and other facilities on campus; interviewed peer institutions about their bicycling conditions; and developed recommendations to improve the bicycling environment at Carolina. [ Final Presentation | Final Report ]
Campus cistern water quality – With support from UNC's Environment, Health and Safety, this team developed and implemented a protocol to assess water quality in campus rainwater cisterns, and made policy and operations recommendations for stormwater management. [ Final Presentation | Final Report ]
Carrboro greenhouse gas emissions inventory – Building on an existing county inventory, this team worked with Carrboro planning staff to develop a greenhouse gas emissions baseline inventory; identified emissions reduction steps; and developed recommendations on how the Town can communicate the findings and motivate the public to reduce carbon emissions. [ Final Presentation | Final Report ]
DELTA energy internship monitoring – continuation of fall 2010 work. [ Final Presentaiton | Final Report ]
Recycling at apartment complexes – This team assisted the Orange County Solid Waste Management Department in developing more effective techniques to increase quantity and quality of recycling and reduce waste at multi-family residential complexes. [ Final Presentation | Final Report ]
DELTA internship tracking and analysis – The DELTA team established and launched a system to track the work of a set of energy projects related to UNC's new program Developing Energy Leaders Through Action; reported and analyzed data on energy savings and carbon reduction; and mapped out an assessment protocol for the two-year program. [ Final Presentation | Final Report ]
OWASA energy management – With Orange Water and Sewer Authority as client, this team analyzed current energy use and associated greenhouse gases at OWASA facilities; developed a plan to reduce energy and emissions; and explored ways to communicate the program, its social and economic benefits, and household-level relevance to OWASA's customer base. [ Final Presentation | Final Report ]
Sustainable homes – This team developed a tool to evaluate housing for multiple attributes, from energy efficiency and benign materials to affordability, access and safety; they wrote a policy brief describing sustainable housing, drafted a home-buyer's guide, and field-tested a home audit tool that assesses basic physical access to homes. [ Final Presentation | Final Report | Brochure ]
Vulnerability Assessment – Field-testing of a new hazard vulnerability assessment tool, developed by a FEMA-funded research team at Carolina, provided the foundation for this project, which generated reviews of exposure to natural and technological hazards for two rural North Carolina communities, and recommendations to the researchers who authored the tool. [ Final Presentation | Plymouth Vulnerability Assessment | Bertie County Vulnerability Assessment ]
Waste audit and strategic waste management plan – Working with Carolina's Office of Waste Reduction and Recycling, this team conducted a comprehensive waste audit of three large multi-purpose campus buildings; analyzed operations and behavioral data; and recommended new services and practices. [ Final Presentation | Final Report ]
Highlands Field Site: Water Quality Monitoring of the Upper Cullasaja Watershed, Highlands, North Carolina (starts on page 93) – [ Final Report ]
Spring 2010
Energy efficiency in UNC buildings – This team worked with UNC's emissions specialist to quantify and analyze energy consumption in UNC's office buildings; they used energy audits, deployable sensors, occupant interviews, and other tools to identify opportunities for energy savings and develop solutions to waste. [ Final Presentation | Final Report ]
Green and sustainable Carolina athletics – Working with Carolina Athletics and UNC's Office of Waste Reduction and Recycling, this team expanded a pilot tailgate recycling program with a demonstration at the Blue-White spring football game, and developed initial components of a sustainability strategy for UNC athletics events, facilities, and operations. [ Final Presentation | Final Report | Final Report Appendices | Summary of Recommendations ]
Homeowners Assocations and sustainable neighborhoods – With the Town of Carrboro as a client, this team examined restrictive covenants in homeowners' associations that ban environmentally and socially beneficial activities, wrote a policy brief on how the Town could take advantage of its authority to limit such restrictions in future HOAs, and created a public guide to Carrboro neighborhoods. [ Final Presentation | Policy Brief | Public Guide ]
Sustainability research inventory – As a companion to a spring 2009 capstone that inventoried sustainability-related curriculum, this team identified sustainability research at Carolina, created a dataset of such research, and estimated earned points applying an emerging national protocol. [ Final Presentation | Final Report ]
Idle reduction policy and program pilot – Working with Sustainable Sandhills in Fayetteville, this team reviewed the problem of private vehicle idling at K-12 schools, researched health impacts and possible solutions, and developed a pilot program to reduce idling and attendant health risks. [ Final Presentation | Final Report | Sample Scenarios of Idling at Schools Handout | Health Hazards Handout ]
Laboratory recycling – Working with UNC's Office of Waste Reduction and Recycling and interested laboratory staff, this team developed a model for recycling laboratory materials such as pipette tip boxes and lab plastics, with the goal of developing an institutionalized lab recycling program for these materials. [ Final Report | Final Presentation ]
Managing biosolids from municipal wastewater – OWASA provides water and sewer services to Carrboro, Chapel Hill, UNC-CH and UNC Hospitals. This team evaluated OWASA's handling of solid by-products of wastewater treatment, identified alternative models, interviewed community members and elected officials, and made initial recommendations for reducing environmental and health impacts and the carbon footprint. [ Final Report | Final Presentation ]
Scope 3 GHG emissions – With the town of Chapel Hill as a client, this team inventoried the emissions from employee commuting, waste disposal, water delivery and wastewater treatment that fall under "Scope 3," which a local government may choose to report because it has some-but not complete-influence over generation. This built on earlier capstones that developed baseline inventories for Chapel Hill Transit, and Town of Chapel Hill lights and motor fleet. [ Final Report | Final Presentation ]
Environmentally preferable purchasing program – Also with the Town of Chapel Hill as client, this team reviewed town purchasing decisions, including the "green line" from Office Depot, surveyed town employees about current practices and willingness to adopt new purchasing standards, and developed strategies to improve purchasing for both environmental and economic performance. [ Final Report | Final Presentation ]
Shared Profit Building-Integrated Photovoltaic Systems in Thailand – Thailand Field Site Capstone [ Final Report ]
Highlands Field Site: Fishing for Answers: An Analysis of Biomonitoring Trends in Seven Different Sub-Watersheds of the Little Tennessee River Basin (starts on page 56) – [ Final Report ]
Summer 2009
Providing Decision Support to Climate Change and Energy Organizations – Cambridge Field Site Capstone [ Final Report ]
Spring 2009
Campus foodprint – As part of Carolina's pledge to achieve climate neutrality by mid-century, this team measured the impact of campus dining and considered the value and feasibility of alternative practices, including buying and serving local and organic food. The client was the Vice Chancellor's Sustainability Advisory Committee. [ Final Report | Final Presentation ]
Campus sustainability curriculum and research inventory – – This team created a tool to quantify and evaluate sustainability-related courses, programs and research on campus and to track changes over time. The client was the Vice Chancellor's Sustainability Advisory Committee. [ Final Report | Final Presentation ]
Chapel Hill carbon reduction/streets and fleet – Working with the sustainability/long-range planner at the Town of Chapel Hill as a client, the "streets and fleet" capstone team developed a greenhouse gas emissions inventory for the Town of Chapel Hill vehicle fleet and street lighting and identified possible reduction measures. [ Final Report | Final Presentation ]
Chapel Hill carbon reduction/Transit survey – This project built on a fall 2008 capstone that estimated greenhouse gas emissions associated with Chapel Hill Transit. Working with Chapel Hill Transit and the Town of Chapel Hill, the team's goal was to understand transit rider habits and motivations, as well as the kind of trips (e.g., motorized vs. non-motorized) being displaced by transit trips. They also made marketing recommendations. [ Final Report | Final Presentation ]
Plastic film recovery – – Team Plastics developed a model of plastic collection in a neighborhood shopping center by launching the first-ever pilot project to determine the effectiveness of a cooperative model linking an anchor grocery store with other retailers. The primary client was Orange County Solid Waste Management Department, and additional input was used from the American Chemistry Council and Harris Teeter. [ Final Report | Final Presentation ]
Campus Green Guide – With a goal of helping students–particularly freshmen–incorporate sustainable practices into their daily lives, this project pulled together existing community and campus resources into one organized, easily accessible place. The resulting Web site and associated materials will be promoted at a variety of events and programs and further refined to reach the general campus community of students, faculty and staff. [ Final Report | Web site coming soon]
Chapel Hill Transit carbon reduction – The Town of Chapel Hill has committed to a 60% reduction in carbon emissions by the year 2050. Drawing on data for Chapel Hill Transit operations, which are not included in recent emission inventories, this team first determined greenhouse gas emissions for 2005-2007 and made recommendations on how to reduce carbon emissions through operations, planning, and policy. [ Final Report | Presentation ]
Frozen food packaging environmental footprint – This team compared the life-cycle analysis of two types of frozen food packaging, which are considered energy and material inputs, as well as use and disposal of the products. [ Final Report | Presentation ]
Greenbridge education center – The Greenbridge mixed-use complex , now rising near the Chapel Hill-Carrboro border, incorporates cutting-edge environmentally sensitive building, as well as an education center open to the general public. This team developed themes for the education center, along with examples of several exhibits for each of the categories. [ Presentation ]
The feasibility of wind energy along the NC Coast [ Final Report ]
Feasibility of Rice Straw Utilization for Small Scale Power Production – Thailand Field Site Capstone [ Final Report ]
Highlands Field Site: Crushed Stone Deposition: An Analysis of Sedimentation and Stream Health (starts on page 90) – [ Final Report ]
Summer 2008
Creating a Network of Services for Energy and Environmental Innovations in the UK – Cambridge Field Site Capstone [ Final Report ]
Spring 2008
Wachovia employee education module – This team conceived and began creating an online tool for Wachovia employees that explains the environmental, health, and financial impacts of everyday activities at home, at work and traveling in between. Team members conceptualized the structure and content of this learning module, collected relevant information and developed slides and voice-over narration. The team presentation describes the final product launched by Wachovia on Earth Day 2008 and discusses additional topics that exceeded the time/length limits for Wachovia's online courses. These materials, relating to food and health, waste, toxics, and transportation, may be used in future learning modules for Wachovia or other audiences. [ Presentation | News Article | Online Course Sample Slides ]
Preserving Focus the Nation – This team collected instructional materials from professors who participated in the January 2008 Focus the Nation national teach-in on climate change. Team members established a protocol for storing and disseminating such materials to interested faculty across campus, organizing the materials by academic department. The project is ongoing. [ Presentation | Summary Report ]
Evaluating student energy use at UNC – This team created a suite of recommendations for UNC to help reduce student energy use. [ Presentation | Final Report ]
UNC Air travel emissions – This team devised methodology and calculations for estimating the carbon emissions from UNC air travel. [ Presentation ]
Community sustainability self-assessment – This team demonstrated an Analytical Hierarchy Process used with environmental, economic and social indicators to perform a sustainability self-assessment. The final report documents the process used to select and weigh indicators in accordance with community goals in order to understand current conditions and map out progress toward more sustainable conditions. The data for Chapel Hill are used for illustrative purposes only and do not constitute an authoritative review of town policies or practices. Additional work is anticipated on identifying, collecting and applying reliable and meaningful data to support indicators. This project was funded, in part, by the Wallace Genetic Foundation. [ Presentation | Final Report ]
The Feasibility and Benefits of Biofuels in Thailand – Thailand Field Site Capstone [ Final Report ]
Highlands Field Site: Canopy Dynamics and Understory Regeneration at Tree Fall Sites: Effects of Hemlock Loss in the Henry Wright Preserve (starts on page 139) – [ Final Report ]
Summer 2007
Web-based system of pledges for the City of Cambridge, UK – Cambridge Field Site Capstone [ Final Report ]
Summer 2006
Carbon Reduction Strategies for the City of Cambridge, UK – Cambridge Field Site Capstone [ Final Report ]
Summer 2005
Sustainability in Cambridge: Building a Carbon Dioxide Emissions Inventory for Cambridge – Cambridge Field Site Capstone [ Final Report ]
Impacts of stormwater runoff to the North Carolina coast – This team provided a basic summarization of the stormwater runoff issues, especially as they pertain to coastal North Carolina and to other coastal areas along the mid-Atlantic seaboard. The team chose to use a multi-faceted approach, with the following foci: characterization of stormwater runoff and its impacts on human health and ecosystems, relationships of impervious surface cover to stormwater runoff characteristics, remediation of stormwater runoff through natural mitigation systems and the economic and societal impacts of stormwater. [ Final Report ]
Summer 2004
Sustainability in Cambridge: Planning the Development of a North West Site for the University of Cambridge – Cambridge Field Site Capstone [ Final Report ]
Beach Nourishment Capstone – This capstone project focused on the controversial issue of beach renourishment, examining the status quo of beach renourishment projects and their economic impacts. [ Final Report ]