Essay Writing
Extended Essays
IB Internal Assessment
Theory of Knowledge
Research Writing
Literature Review
Dissertations
Assignment Help
Capstone Projects
College Application
Online Class
Capstone Project Proposal: What It Is And How to Write One
by Antony W
January 2, 2023
What would be your reaction if you spent months carrying out a school project, only for it to be thrown out on grounds of being irrelevant, inadmissible, or downright outrageous? Not very happy, I would say. To avoid such scenarios and censor the type of projects being carried out, schools require that every student taking this kind of an assignment to submit a capstone project proposal first.
Every capstone project begins with a project proposal. It is submitted to your instructor or school panel that reviews and either approves or rejects it. Thus, you can also think of a proposal as a plan or project blueprint.
Given that the capstone project proposal is integral to your success in the whole thing, we at Help for Assessment are here to show you how to do it properly.
Our expertise in all forms of academic writing includes a specialty in capstone projects, which is why we're the perfect people to help you. We will also do your capstone project proposal for you at very affordable prices. Visit our homepage to learn more about us and what we can do for you.
Back to the capstone project proposal guide. This article will cover all the main aspects of how to write it including:
What is a capstone project proposal
Qualities of a good capstone project proposal
How to write a capstone project proposal
Format of a capstone project proposal
What is a Capstone Project Proposal?
A capstone project proposal is a brief document that outlines what your capstone project is about, the steps you intend to follow while doing it, the resources you will need, and an outline of the project itself. It is more or less your blueprint for the entire project.
The purpose of a capstone project proposal is to help your instructor understand what your project is about. In the case where you are seeking assistance from the school such as funding or the use of school facilities, the proposal helps to convince them of why those resources should be allocated to you.
The proposal is also a big help to you as a student. Before you commit a lot of time and resources to the project, it forces you to take a look ahead at where you're going, what you want to achieve, and the investment you will need to put in to do that.
Capstone projects vary widely from discipline to discipline, but the proposal follows a standard format. Your instructor might provide you with a template and accompanying instructions, or they may not.
In any case, there are certain qualities you need to aim for if your proposal is to be successfully approved.
Qualities of a Good Capstone Project Proposal
The length of a good capstone project proposal should be between 1 and 4 pages.
Anything longer is discouraged unless your instructor says otherwise. Thus, refine it until it is concise, clear, and direct.
2. Structured
The information flow should be clear and logical. It should be a document that a person can scan through in minutes and get what you're talking about.
Thus, present it in an easy to understand manner.
3. Straightforward
The person reviewing your proposal wants answers to questions such as:
What is your project about? How will you do it? What resources will you need, and how will you get them? Who will be involved?
Provide these answers simply and directly in your proposal and you stand a much better chance of impressing them. The content of the proposal should all aim toward this one goal.
4. Compelling
The language you use should be convincing. Be confident about what you want to do, be enthusiastic, and share your enthusiasm.
Prove why you think the project will work and how relevant it is in your field.
5. Detailed
Even though the proposal should be brief, include as much detail as is needed to support your points.
Format of a Capstone Project Proposal
This will be the same title you will use in the capstone project write-up, so take your time to craft a brief, direct, all-inclusive title for the proposal.
One way to come up with a good title is to write down the research problem as a question then craft your title in response to that question.
You should also try to make the title as intriguing as possible to get your readers interested in what you have to say.
In 150-200 words, describe what the project is about. Give the rationale for the project, i.e, why you think it is important and should be carried out.
Also, describe your methodology, analysis, and expected findings.
Think of the rationale as to the social implications of the project you are about to undertake.
How will it help the organization you work for or society at large? Describe the original contributions your project will have to the target group.
Research Problem
This is the problem statement of the project proposal. Give your thesis statement in one sentence, keeping in mind that it is the same statement you will use in the actual project write-up.
In the case of a project deliverable or creative project, describe the product you will develop, and the rationale behind it.
Describe what format your deliverable will be, e.g. a video, website, software, new curriculum, health or education program, policy paper, etc.
You should write a descriptive literature review of all the sources you have used and cited for your project proposal including books, online sources, and papers.
You can use these same sources in the project itself or choose to go for another set.
Methodology/Project Design
Explain how you intend to do what you want to do. Start with the method of inquiry which can include textual research, scientific experimentation, statistical data collection, qualitative study, or any other method.
Describe also, in detail, how this data will be gathered, processed, analyzed, and what resources or manpower will be needed to do this.
At the same time, explain the hypotheses and theoretical academic approaches in use which form the backbone of your project.
Detail the steps of your project and state when you expect to do what. This can usually be given in the form of a table with specific dates.
Also, state when you will be meeting with your supervisor/mentor and giving progress updates.
Description of the Final Product/Expected Results
For a research project, explain what results you expect based on existing data about the same.
For creative projects, describe what the final product will be, how you expect it to look like, and how it will work. How will it help/affect the target group? How will you evaluate its efficacy and success?
Such a project will also need specific documentation, usually called a rationale report or just a report. Describe such kind of documentation format.
Resources Needed Including Expected Budget
This is a crucial part. Give a detailed record of all the resources you expect or need to use in the course of your project.
If you need funding, give a breakdown of how the money will be used and how much in total is needed.
State how you expect it to be funded, either through school funding or external sponsorship.
In the same way, state what school resources you need. Laboratory access, data access, support by school personnel, computers, or machines belonging to the school or an outside entity, and everything in between.
Reference list
This is a list of all the citations and sources used while writing the project proposal.
Tips on How To Write a Capstone Project Proposal
The capstone project isn't meant to be a mere outline. Make it captivating by highlighting its real-world relevance and how it will benefit the target group. Use data where possible as proof.
Say something about your motivation for choosing to carry out that particular project. Include some information about your background experience and why it qualifies you to carry it out. That way, your audience can connect with you and the project on a deeper level.
Be very careful about the resources you wish to use. Restrict yourself to primary and secondary sources with a high academic credibility level. Doing so gives your project more merit.
Follow the instructions supplied by your instructor faithfully. In many cases, you will be given a template or detailed guide about how you should format the proposal.
Spend quality time on the title, hypotheses, and research problem. That way, your project will gain focus and have a clear scope.
Quote sparing. Unless you have good reason to choose a quoted phrase rather than a paraphrase, stick to your own words but make sure you cite sources used.
Review previous capstone projects and proposals done by students in your school to find out what is expected of you and get an idea on how to format your own.
Get Help With Your Capstone Project
Are you having trouble with your capstone project proposal? We strongly suggest that you get the experts involved. You cannot afford to fail at this stage because the entire project relies on it.
Let Help for Assessment handle your capstone project proposal for you and you will be assured of success.
Thanks to our student-friendly prices, you are assured of a deal of a lifetime. Check out our service page and grab our first-time discount before it is too late!
About the author
Antony W is a professional writer and coach at Help for Assessment. He spends countless hours every day researching and writing great content filled with expert advice on how to write engaging essays, research papers, and assignments.
Your browser is ancient! Upgrade to a different browser or install Google Chrome Frame to experience this site.

Capstone Project | Explained step by step with examples
Help with your capstone project.
Taking on a Bachelor's or a Master's degree with a Capstone Project means switching to an entirely different writing style than you may have used in the past. While you may be used to academic writing and parsing through scholarly journals, writing a thesis or dissertation is an entirely different process.
At some colleges and universities, there is no difference between the words "thesis" and "Capstone Project", but generally these are five-chapter papers that explore a new and original research topic. Nonetheless, both types of papers amount to the same writing process.
Chapter 1 is the introduction:
The purpose for the research should not be a mystery: begin the section with a one-sentence research problem statement that includes the variables studied. Follow the purpose of the research with a description of the background and the significance of the problem. Include the impact of the problem at the location where the research will be taking place and three or four research questions.
Chapter 2, the literature review:
This describes the history of the topic and key literature sources, illustrates major issues and refines focus to indicate research questions. The purpose of this chapter is to provide a broad picture of the literature, including analysis of any studies encompassing the scope of the entire applied research project.
Chapter 3 is the methodology:
Can be either qualitative or quantitative. Provide a rationale for using the particular methodology—either for the entire applied research project or for each specific research question. For a thesis, this will require outlining your step-by-step means of gathering data. For a dissertation, this may involve showing how you have found your data in the literature or from government records.
In Chapter 4, your findings are outlined:
You need to explain every piece of information you have collected in detail, and if there were any problems in the data.
Finally, Chapter 5 is where you draw your conclusions.
Provide your reader with deep analysis of what your data means in the real world, and how it might lead to change.
Developing your first draft
Using your outline, work through the paper from beginning to end. Normally, the opening paragraph should 'hook' the reader, contain your thesis statement, and explain what you are going to do in the paper so that the reader knows what to expect.
Be careful to link your subsequent sections to your main argument, make them substantive and persuasive. Importantly, however, avoid exaggeration. Do not overstate your points in ways that are clearly not supported by evidence. Be clear about what is known and what is not known. Recognize complexity but always stay with your main argument.
A paragraph is a means of developing and framing an idea or impression. As a general rule, you should address only one major idea per paragraph. Keep in mind that the divisions between paragraphs aren't random, but indicate a shift in focus. In other words, you must carefully and clearly organize the order of your paragraphs so that they are logically positioned throughout your paper.
If you are having trouble coming up with arguments for your Capstone Project, let us help you by doing the research for you.
The closing should pull the whole discussion together, reinforcing your main Capstone Project points, and perhaps provoke further thought. It is often best to prepare the research and outline well, then to sit down and write the first draft all at once, and worry about refining it later. The simplest and most basic conclusion is one that restates the thesis in different words and then discusses its implications.
Writing your paper with originality
Many students make the mistake of thinking that the content of their paper is all that matters. Although the content is vitally important, it will not mean much if the reader cannot understand what you are trying to say. You may have some great ideas in your paper but if you cannot effectively communicate them you will not receive a very good grade.
Diction is the style of how you write. This refers to the way in which you create and communicate your ideas. How you construct and deliver your message is just as important as all of the facts within your term paper. This means that you need to write for clarity as well as accuracy. The challenge seems to be that many students think that they need to be able to utilize ten-dollar words and imagery in order to really impress their professors. To the contrary, your professor will be impressed if you can get your message across quickly and effectively. You will be penalized if you use words incorrectly or for no reason except to pad your Capstone Project.
Writing in an original fashion means that you need to think and plan ahead. Writing your paper at the last minute will not give you the time you need to be able to do the research you need to make your term paper stand out from the crowd. Make sure that you begin your research right away when you are assigned your paper so that you can get ahead of the game.
Editing your paper
Be sure to leave enough time for editing: editing should take about 20 percent of the time allotted. While writing varies, it takes about 20 hours of research, eight hours to write, and seven hours to edit and proof a ten-page paper properly and thoroughly, and longer for Capstone Projects that are expected to be 25 pages or more.
To edit your Capstone Project, reread each page out loud to ensure a logical flow of information and clarity. Ensure you explain yourself well and that every paragraph, in some way, serves to support the thesis and draw the reader towards your conclusions.
We're here to help. If you need assistance in getting through all of these steps, we can help you succeed on your Capstone Project. Contact us!
________________________________________________________________________________________________________________________________________________________ At Custom Essay our experienced Native English-Speaking MA & PhD writers can help with Essay Writing in every subject area, Term Papers, Book Reports, Research Papers, Thesis, Editorials, Dissertations, Admission Essays, Program Admissions, Creative Writing, Course Note Summaries, Blog Posts, Case Studies, SWOT Analysis, Proposals, Personal Statements, Resumes, Letters, Cover Letters, Academic Writing, Literature Reviews, Annotated Bibliography, Business Plans, Capstone Project, Autobiography, Scholarship essay, ghostwriting, Reflection paper, Essay outline, Essay outline guide, write my paper, Homework Help, How to cite a poem, Custom essay, All citation styles including APA & MLA style essay, write my essay, write my essay online, Data analyses, Accounting, Financial Analyses, and Whatever else you need....
CAPSTONE PROJECT: Parts of a Capstone Project
Parts of a Capstone Project
Voice in the Capstone Project
Analysis of Qualitative Data
What a Table of Contents Could Contain
I Introduction A Statement Of Problem/Opportunity (Research Question) B Background, Context, And Significance Of Study C Project Researcher Identification II Literature Review A Subheadings (Themes Discovered In Review) B Notice Of Gaps In Knowledge III Methods A Subjects/Participants B Data Collection Approaches/Strategies 1 Advantage Of Strategy 2 Limitation Of Strategy 3 Potential Risk 4 Ethical Issues About Collection Upon The Subjects/Participants C Data Analysis Approaches And/Or Software (NOT The Results Themselves, Just How You Are Going To Analyze The Data – Coding Method, Analysis Of Interviews/Recordings, Mathematics And Stats Analysis) IV Results, Findings, Interpretation, And Discussion V Recommendations, Application, And Conclusion VI Reference Pages
What Goes Into Each Section
Next: Voice in the Capstone Project >>
Last Updated: Jun 27, 2019 9:31 AM
URL: https://lifepacific.libguides.com/capstone
Life Pacific University Alumni Library | 1100 W. Covina Blvd | San Dimas, CA 91773 | Ph: (909) 706-3009 | Email: [email protected]
Guide to the ALM Capstone Project
Customstyles.
Course Catalog
Research Methods
There are a number of ways to conduct research for your capstone topic, but everyone must start with the literature review in order to learn what has already been published on your topic. The literature review also helps you identify the different research methods used by scholars in the field that have already produced valid and reliable results.
Indeed, the literature review is the very first step and it is begun when you are crafting your capstone proposal. It is the only way to choose a topic and write your background and research methods section for the proposal. Of course, you'll continue to consult published work during the capstone course as well. Because this step is so important, we've created entire section on this topic (please see Literature Review , under Choosing a Topic).
Commonly used methods:
Case studies. Case studies are in-depth investigations of a single individual (noteworthy museum leader), a group (education department), or event (exhibit). Reading prior case studies is a must to inform your design. Reading case studies may also lead you to museum professionals who authored the published work. These experts could become research participants. Case study is a formal research method with a specific structure. For an introduction, visit Basics of Developing a Case Study from the Free Management Library.
Interviews . You may want to conduct interviews with experts in the field on a specific topic, such as, increasing diversity in musuem membership. Museum professionals have a wealth of information and are ordinarily happy to support beginning scholars. Your capstone reader and instructor can help make introductions through their own networks. Interviews are not simple tasks. You'll need to learn how to conduct interviews in such as way that avoids bias and elicits valid data that can be used for analysis. For an introduction, visit General Guidelines for Conducting Research Interviews from the Free Management Library.
Surveys . Conducting a survey is another way to gather research on your topic. Ordinarily, this method is chosen when you want to gather information from a large data set. Survey design is also not a straightforward task. For an introduction, visit the Harvard University Program on Survey Research.
Program evaluation . You may also consider in-depth and detailed evaluation of an aspect of a specific museum's operation, such as an exhibit or educational programs to understand if and how it met its intended goals. For an introduction, visit Evaluation Activities in Organization from the Free Management Library and Evaluations from the Institute of Museum and Library Resources.
Choosing a Topic
Precapstone Tutorial
MUSE E-599 Past Capstone Titles
Intellectual Property Rights
Use of Human Subjects
Frequently Asked Questions
What is a capstone project? And why is it important?
By Stephanie L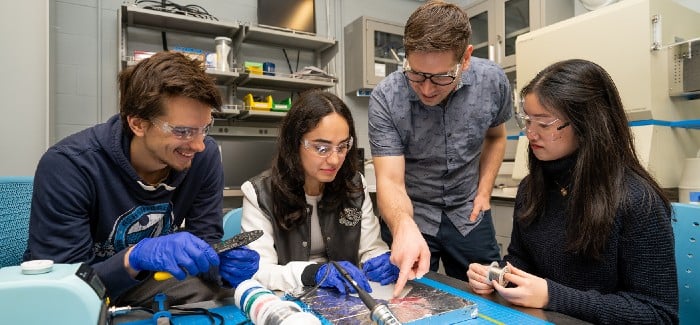 Sponsored by York University
What is a capstone project?
The capstone project has become an integral part of the university degree curriculum. It can take many various forms, but its purpose remains the same. The capstone project is a unique opportunity to carry out independent group research in order to devise an innovative solution for a real-world problem. While a project of this scope and scale can be challenging, it can also be very rewarding.
The capstone project is usually the final assignment and plays a vital role in preparing students for the world of work thanks to its practical applications and ability to help hone students' professional knowledge and skills.
At York University in Toronto, Canada, things are a little different. In 2019, the university revised the traditional capstone project and created C4: Cross-Campus Capstone Classroom . While it still possesses the fundamentals of the traditional capstone project, C4 is a new, year-long initiative that brings students together from various degree programmes to work in interdisciplinary teams with faculty and project partners on real-world challenges pitched by non-profit organisations, start-ups and businesses to create social impact.
TopUniversities spoke to Megan Tran and Javeria Mirza, two students at York University, to find out about their capstone project and why they feel it has played an important role in not just their academic development, but their professional development as well.
What is the Purpose of a Capstone Project?
1. it prepares you for the working world.
The capstone project is designed to consolidate final-year students' learning with valuable hands-on experience to help develop them into well-prepared and well-rounded graduates.
Students work together in small groups to come up with innovative solutions for real-life problems, all while gaining valuable insights into the demands and responsibilities of the working world. This gives students a chance to bring their leadership and management skills alive and understand the consequences of their decisions in a 'safe space'.
C4 gives students an insight into global affairs, international relations as well as social corporate responsibility and sustainability.
Final-year bachelor's in international studies student Megan and master's in political science student Javeria were two of the eight interdisciplinary students, from the Faculty of Environmental Studies, the Lassonde School of Engineering, Glendon College, and the Faculty of Liberal Arts & Professional Studies at York University who worked together on the 'Solar Floatie' project.
"As a group, we were all interested in using technology and design-thinking for good. Our collective passion for social impact brought us together as a team. CooperLab at York University led by Professor Thomas Cooper was already spearheading the idea of an inflatable solar collector," said Javeria.
"But how we went about developing the technology and what we wanted to use it for was up to us," added Megan.
" The Solar Floatie was born when the engineering side of the solar collector project was merged with the anthropology side and the United Nations Sustainable Development Goals (SDG) framework to propose a sustainable implementation model," explained Javeria.
2. It helps build your CV and help you stand out as a candidate
Undertaking a capstone project demonstrates to prospective employers that you're more than just a potential candidate with the necessary academic qualifications. It shows your dedication to an issue which demands time and effort, as well as strict professionalism, work ethic and experience working in a practical, hands-on setting.
3. It offers valuable practical experience – something many graduates do not have
As a graduate, the reality of securing a job can be difficult as many roles demand practical experience. Many graduates are conceptually strong and suitable candidates, but a lack of applied knowledge in practical settings can make it challenging to demonstrate such experience and skills on their CV or in an interview.
The capstone project is a great solution and is something which both Megan and Javeria felt helped bridge that critical gap and has given them a competitive advantage as young professionals.
"It gave me an opportunity to learn outside a traditional academic setting and allowed me to explore my interest in sustainability and passion for social impact," said Megan. "Since being a part of this project, I've been involved with a variety of organisations carrying out work that align with these passions."
Javeria echoes Megan's sentiments.
She said: "Bridging the lessons learnt during the capstone project such as the value of continuously learning, taking initiative, and working effectively with people from diverse disciplinary backgrounds has been invaluable in both my UN work and my graduate studies."
4. It hones on specific skills that are highly valued by employers
The capstone project encompasses a real-life working culture which aims to instil a set of specific skills that are both highly valued by employers and will ultimately serve students well into their careers.
York University's C4 focuses on the development of a wide range of skills, including creative, critical, and strategic thinking, effective communication, teamwork, problem solving and research analysis through diverse learning approaches and perspectives. Students deepen their sense of social and ethical responsibilities as they learn to mobilise their knowledge across disciplines and work effectively in interdisciplinary teams while engaging professionally with their peers and professors.
Lead image: Solar Floatie project team members work on assembling the solar energy collector, under Professor Thomas Cooper's direction. Credit: York University
This article was originally published in March 2021 . It was last updated in December 2022
Want more content like this Register for free site membership to get regular updates and your own personal content feed.
As the Head of Sponsored Content for TopUniversities.com and TopMBA.com (until September 2021), Stephanie created and published a wide range of articles for universities and business schools across the world. She attended the University of Portsmouth where she earned a BA in English Language and an MA in Communication and Applied Linguistics.
+ 2 others saved this article
+ 3 others saved this article
Share this Page
Get assisted by higher education experts
Our expert teams can help start your academic journey by guiding you through the application process.
Related Articles Last year
Funding graduate study in north america.
What Can You Do With a Psychology Degree?
Careers you can work in with a business analytics degree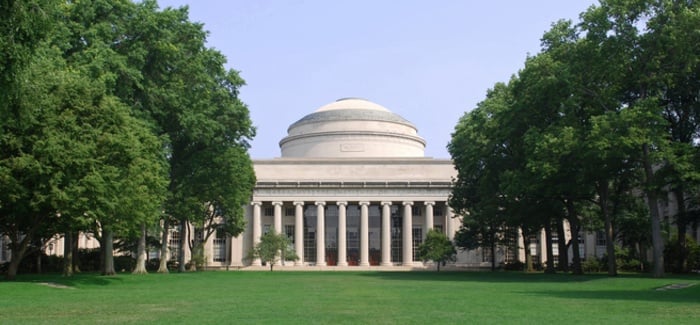 The world's top 100 universities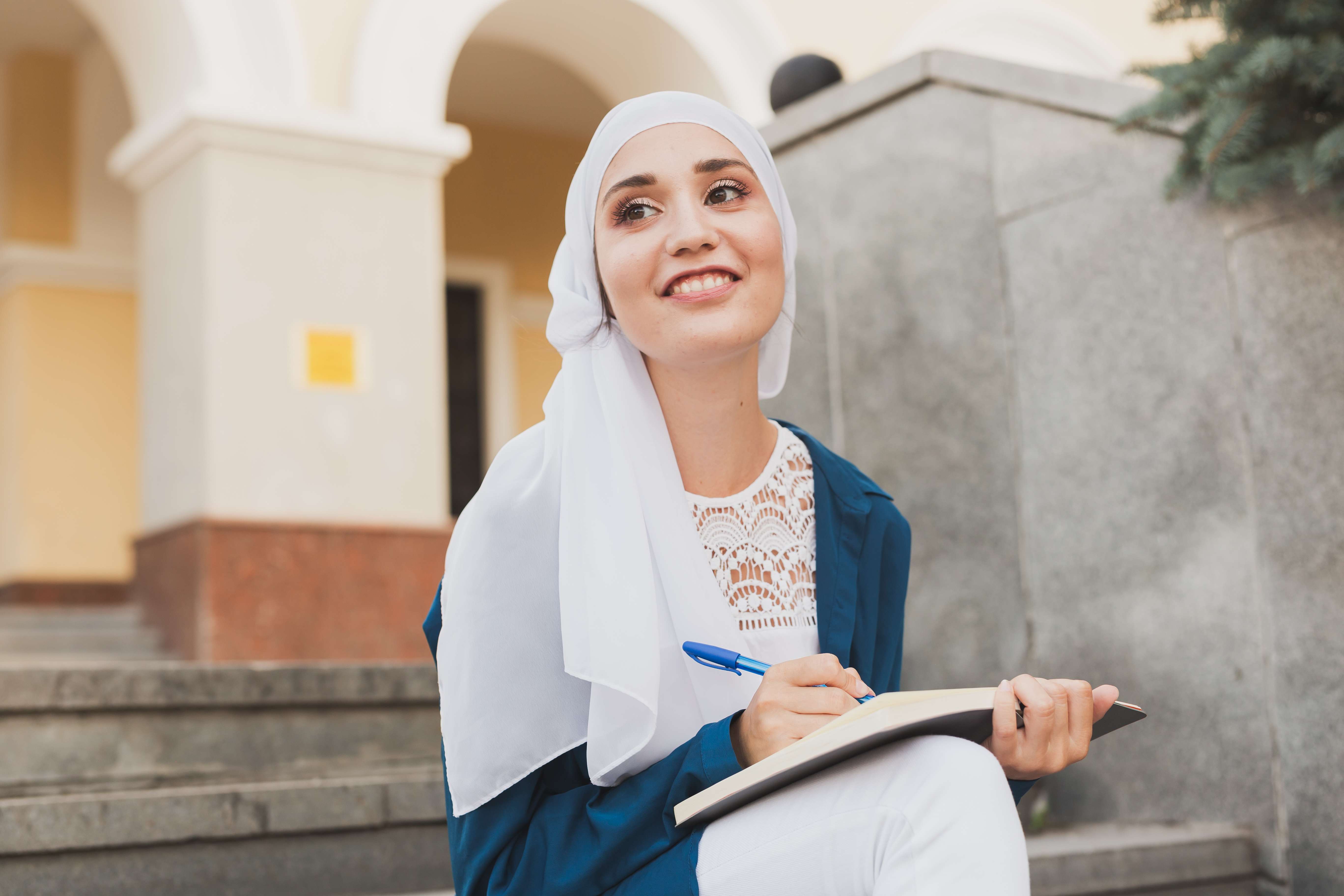 Six tips for choosing the right master's degree for you

Study abroad in Italy: 5 ways to make your application stand out

Most Shared Last year
Which type of engineering should you study?
What Can You Do With an Economics Degree?
Future Skills You'll Need In Your Career By 2030
9 Skills You'll Need to Succeed In a Post-Coronavirus Business World
Most read last year.
What Can You Do With a Biology Degree?
10 of the best degrees to graduate with in 2019
Find your perfect University program with our matching tool
Meet and apply to universities
Connect with peers