Skip to Content
Senior Design Projects
Save the date.
Aerospace Senior & Graduate Projects Symposium Friday, April 21, 2023, 8 am – 4 pm MT.
Alumni and industry are welcome to attend.
Information for Industry Sponsors
The 2-semester Senior Projects course concludes the Bachelor of Science program of the Aerospace Engineering Sciences Department.
This sequence includes:
ASEN 4018 Senior Projects I: Design Synthesis
ASEN 4028 Senior Projects II: Design Practicum
The fundamental course objective of the AES Senior Projects sequence (ASEN 4018/4028) is to teach students how to engineer a complex, inter/multidisciplinary design and implementation problem in a group environment.
Senior Projects focuses on the synthesis and application of the basic science, mathematics, engineering theory and design skills taught in the sophomore and junior years. It also provides the students with the opportunity to exercise and apply the more advanced material taught in the senior year. The course teaches basic knowledge in component and systems engineering design and provides an introduction into project management, including financial responsibility.
Senior Design Projects 2022-2023
Course Coordinator: Kathryn Wingate , Chris Muldrow
Pilot Program Mentors: The Aerospace Corporation, AeroVironment, Ball Aerospace, Blue Origin, EchoStar, L3Harris, Lockheed Martin, United Launch Alliance Traditional Program Sponsors: ASTROBi, Astroscale, Ball Aerospace, EnerSys, General Atomics, NASA Jet Propulsion Laboratory, Lockheed Martin, Dr. Francisco López Jiménez
Automated Battery System for Testing Reliability and Continuity Tool (ABSTRACT)
Additively Manufactured Aerial Drone for Emergency Unmanned Surveillance (AMADEUS)
Bi-Functional On Orbit Space Transfers (BOOST)
Capabilities Training using Hybrid Reality Extraterrestrial Environments in Preparation for Interplanetary Operations (C-THREEPIO)
Compact Aerial Radio Relay for Obscure Terrain (CARROT)
Communications Relaying And Targeted Energy Transfer (CRATER)
Light Aerosol Trace Recognition (CU-LATR)
Docking Arm Integration System for ScoutCam Camera (DAISy Cam)
General Atomics Inertial Navigation System (GAINS)
Holographic Microscope Investigating Enceladus (H.o.M.I.E.)
Hybrid Environmental Immersive Simulation Training (HEIST)
Ice Impact Characterization around Enceladus (IICE)
Lunar Simulation (LunaSim)
Mobile Astronautic Ranging and Control for Positioning and Location (MARCo PoLo)
Micro-particle Unidirectional Sensor for Ice Collisions (MUSIC)
Programmable Battery Examiner (ProBE)
Semi Autonomous Imaging Land Rover (SAILR)
Trajectory Efficient Autonomous Mission for Surveillance, Endurance, and Vehicle Energy Needs (TEAM SEVEN)
Weightless Integrated Instrument for Ground-based-deployable Laboratory Sensor (WIIGLS)
Past Senior Projects
The student project PDFs on this subpage are currently not fully accessible for individuals who use screen readers and other assistive technologies. Individuals who encounter issues accessing these documents should contact Jeff Zehnder or call (303) 492-3880 for support.
Achievements & Awards
Bachelor's–Accelerated Master's
Undergraduate Advising
Frequently Asked Questions
Academic Standards
Course Syllabi
Manufacturing Shops
Opportunities & Aid
May 2023 Graduation
Apply   Visit   Give
Departments
Ann and H.J. Smead Aerospace Engineering Sciences
Chemical & Biological Engineering
Civil, Environmental & Architectural Engineering
Computer Science
Electrical, Computer & Energy Engineering
Paul M. Rady Mechanical Engineering
Applied Mathematics
Biomedical Engineering
Creative Technology & Design
Engineering Management
Engineering Physics
Engineering Plus
Environmental Engineering
Materials Science & Engineering
Affiliates & Partners
ATLAS Institute
BOLD Center
Colorado Mesa University
Colorado Space Grant Consortium
Discovery Learning
Engineering Honors
Engineering Leadership
Entrepreneurship
Herbst Program for Engineering, Ethics & Society
Integrated Teaching and Learning
Global Engineering
Mortenson Center for Global Engineering
National Center for Women & Information Technology
Western Colorado University
Aerospace engineering undergrad senior design project ideas?
Hey guys, coming up on my last year as an aerospace engineer undergrad and I wanted get some ideas before school started. I'm open all ideas even if they are not directly related to rockets or planes. I just want something that would be doable, challenging, but fun!
Thank you in advance:)
Change it up and do something that swims, like a robotic fish. It's topical (the Navy actively funds this type of development) and a swimmer's motion is governed by aerodynamic principles that you learn in undergrad. Just think of an underwater task you want to complete and make something that does it (e.g., cleaning a ship hull).
Some aspects are easier than designing something that flies (you don't need to worry about generating lift to keep it in the air), but also more challenging (things need to be waterproof). Also, universities tend to have pools which make good/fun testing areas for your vehicle.
If you're interested, I wrote a chapter on bio inspired swimmers for a book called Bio-inspired design, which isn't out yet, but a preprint of the chapter is on arxiv here ( https://arxiv.org/abs/1801.09714 ). It covers different types of swimmer's, how they work, and proposes concept designs for vehicles that use these swimming principles. Somewhere to get started maybe!
I will definitely look into this, thank you so much!
I did a project optimising a Fixed pitch rotor blade, was super interesting.
A fixed pitch rotor blade? Can you elaborate? How can a helicopter be controlled when the pitch is fixed?
I know someone who's final project ended up being a 1/5th scale Cessna 172.
It was pretty neat. She added bomb bays too, because what good is a model airplane if you can't drop things on people
Man that sounds awesome! It seems your HS is way cooler than mine was
do something in quadcopters... That's cheap and a pretty cool demo.
How about a fire fighting quadcopter, when a the smoke alarms ring, it launches and does a quick survey of the building exterior while another flies the interior corridors and tries to send video really quick on who is inside the building and if they are overcome by smoke.
I have a DJI drone so this would definitely be pretty cool to do!
Design/build a radio-controlled airplane or drone from scratch.
I love this Idea!
A rocket landing via helicopter autorotation is something I was really interested in doing before I ended up joining a different team.
That sounds really cool and I would love to share that with my team.
How a about a new rocket motor design?
I have not taken rocket propulsion yet unfortunately but I would love to do that.
Since "We tried them all back in the 1960s and we already picked most of the ones that don't suck" sounds too much like I'm a hater, I'll use academician-speak and say "New rocket motor designs are likely not within the scope of a Senior Project."
A conceptual design to build Thunderbird 2 as a hybrid airship.
Nuclear powered engines, can be applied for both rockets and big boy fast planes
That would be cool! I would need to learn a little more about nuclear energy and how we could possibly use it.
Counter rotating wind turbines
About Community
Home > Research > Student Research > Senior Projects > Aerospace Engineering
Aerospace Engineering
First formed as an Aeronautical Engineering Department in 1927, the Aerospace Department has continually been at the forefront of Hands On and Learn-by-Doing education. The purpose of the program was to teach students about the maintenance and repair of aircraft and their engines. Today, the Aerospace Engineering Department prepares students for work in the exciting field of aerospace engineering. Students are prepared for engineering work dealing with aerodynamics, propulsion, stability and controls, and structures of aircraft, missiles, and spacecraft.
Modified from aero.calpoly.edu
Senior Projects from 2015 2015
Sense and Avoid UAS Project Final Design Report , Katie Peticolas, Cesia Cazares, Trevor Elsbree, Courtney Smith, and Herberth Elie Navas
Senior Projects from 2014 2014
Investigation of Conjugate Heat Transfer in Fluid-Structure Interaction Modeling Using OpenFOAM , Andrew Brown
Senior Projects from 2013 2013
The Effects of Fabrication Methods and Cure Cycle on the Mechanical Properties of Carbon Fiber Laminate in Tensile and 3-Point Bend Testing , Adriano Agostino
Light Curve Generation for Satellites in Geostationary Orbits , Kimberly Andersen
Design and Analysis of Reusable Nozzles for Cal Poly's Hybrid Rocket Lab , Cheyne Austin and Jose Vargas
Design of a Specimen Fixture for Impact Resistance Testing in an Instron Dynatup 8250 Drop Weight Impact Tester , Daniel Alejandro Barath
Fin Flutter Analysis , Richard Bauer and Austin Hardman
Modification of a Low Cost Vacuum Chamber for Use with an Electromagnetic Railgun , Jason M. Bertels
Creation and Analysis of an Electric and Magnetic Model of a Micro Ion Thruster , Maxwell Bodnar
Nozzle Design for the Supersonic Wind Tunnel Ramjet Attachment , Andrew Michael Carter
Synergistic Effects of Atomic Oxygen and Ultraviolet Radiation Exposure on Various Spacecraft Materials , Adrian L. Doan
Development of Random Vibration Profiles for Test Deployers to Simulate the Dynamic Environment in the Poly-Picosatellite Orbital Deployer , Steve Furger
Design and Fabrication of a Ramjet Engine , Clinton C. Humphrey
PROOF OF CONCEPT FOR PROPELLER PERFORMANCE TESTING IN THE CAL POLY WIND TUNNEL , Alex N. May, Clayton R. Green, Clinton J. Kirsop, and Jason A. Schupp
Low-Cost IMU Implementation via Sensor Fusion Algorithms in the Arduino Environment , Brandon McCarron
SMORE Revision: Ignition and User Interface , Arash Mehrparvar
Redesigned Aerospace Control System Platform for Laboratory Re-purposing , Ryan W. Moskaluk
Construction and Testing of a Quadcopter , David Roberts
Feasibility of CubeSat Formation Flight Using Rotation to Achieve Differential Drag , Skyler M. Shuford
Incorporating Aluminum Honeycomb to Increase Efficiency of U-tube Removable Heat Exchanger , Daniel Soto and Daniel Corona
Ramjet Combustion Chamber , Paul Cameron Stone
Paschen Breakdown in a CO2 Atmosphere , Matthew T. Stumbo
Thermal Vacuum Chamber Operation and Testing , Leila Tebyani
Control System Infrastructure for the Cal Poly Human Powered Helicopter: Upturn II , Douglas A. Thornber and Samuel J. Wahyou
Study of Natural Composite Materials Square Beam under Three Point Bending Test , Casey Wu
Advanced Search
Notify me via email or RSS
Disciplines
Collections
Author Corner
Cal Poly, San Luis Obispo
Robert E. Kennedy Library
Aerospace Engineering Department
Undergraduate Research Commons | Cal Poly Website Accessibility Statement | bepress Accessibility Statement
Privacy Copyright
Search Utah State University:
Senior projects.
Mechanical & Aerospace Engineering Program
Capstone Program
The two-semester Capstone program (MAE 4800 and 4810) provides an opportunity for students to solve real engineering problems while working closely with faculty and industry sponsors. Sponsors provide the project requirements, funding, and mentorship, the faculty provide overall project guidance and management, and the students provide the solutions.
The overall program goal is to improve students' "design to realization" skills. Student progress is closely monitored through lectures, lab sessions, formal design reviews, informal meetings, and oral presentations. The program also incorporates cutting edge modeling and management software to help familiarize students with tools they will likely encounter during their careers.
Sponsors benefit by having one of their important engineering problems be the top priority of a student team. Often these projects are ones the sponsor may not have the time or resources to pursue internally. Having a committed student team dedicated to the project provides the sponsor with a very cost-effective solution. The sponsor also receives all IP, documentation, prototypes, and materials from the project. One additional benefit of the program is that students become familiar with a corporate environment and how things get done in that industry.
Multidisciplinary projects, including mechanical and aerospace engineering students and faculty and students from other USU departments, are encouraged. Projects of this type more closely resemble those they will encounter in industry.
Capstone I (MAE 4800) – Project Design
At the start of the first semester students select a project they would like to work on from among the potential projects submitted by sponsors. Student project teams are formed and each team meets with its sponsor to understand and refine the project requirements. These requirements, when combined with independent research, become the basis for the project design plan document. The document outlines the planned engineering methodologies, schedules, budgets, and any specialized materials.
During this semester, students present peer-critiqued formal design reviews. Sponsors are highly encouraged to attend these reviews and provide guidance.
Capstone II (MAE 4810) – Project Build
This semester's focus is on the construction of the project. The teams create, test, refine, and demonstrate engineering prototypes. At the end of the semester, each team provides a written design document and delivers their final prototypes. The report summarizes the project, describes the alternate solutions considered, and details the selected final design. Each team also delivers an oral presentation of the completed project to the sponsor, faculty advisors, and peers.
Project Success
Three hundred plus capstone projects have been successfully completed over the life of the program. Some have resulted in marketable products and several more are in various stages of determining their marketability.
Several projects have received national and international recognition including multiple awards in government and industry sponsored student competitions. Some recent examples include:
1st Place in the 2018 AFRL Student Design Challenge
2nd place overall in the 2017 Human Powered Vehicle Competition, 1st place in the Women's Speed Event, 3rd place in the Men's Speed Event, and 2nd place in the Endurance Event
3rd place overall in the 2016 Human Powered Vehicle Competition, 2nd place in the Innovation Event, and 1st place in the Endurance Event
Projects completed for industry sponsors during the 2019-2020 academic year include test systems, new designs, proof of concept, automations, and product improvements.
Sponsorship
Projects are more likely to be successful when sponsors are involved with the project outcome. Sponsors are asked to designate a mentor from their organization to work with the student team. Mentors provide critical insights that help to ensure projects meet their design requirements. This mentorship is invaluable to a project's success.
Our sponsors represent a broad cross-section of industry and government including companies in the manufacturing, construction, health care, education, aerospace, consumer, and defense segments. We gratefully acknowledge their support!
Some of our current sponsors include:
If you have a project you would like to sponsor, please contact us at [email protected] to set up a time to talk about the project and how best to schedule its inclusion in the program.

Search this site Search Penn State Search PSU People Search PSU Depts. Web
Research Areas
Research Overview
Aeroacoustics
Air-Breathing Propulsion
Astrodynamics
Autonomous Flight and UAVs
Computational and Experimental Fluid Dynamics
Flight Science
Multifunctional Structures and Nanomaterials
Rotorcraft Engineering
Space Propulsion and Plasmas
Structural Dynamics and Adaptive Structures
Vehicle Dynamics and Control
Vehicle Systems Engineering
Wind Energy
Facilities and Labs
Facilities and Labs Overview
Adverse Environment Rotor Test Stand Facility
Aeroacoustics Facilities
Air Vehicle Intelligence and Autonomy Lab
Control and Analysis of Stochastic Systems Lab
High-performance Computing Cluster Facility
Indoor Flight Research Lab
Robot Ethics and Aerial Vehicles Lab
Rotorcraft Flight Simulator Facilities
Sailplane Lab
Space Propulsion Lab
Structures Labs
Student Space Programs Lab
Turbomachinery Aero-Heat Transfer Lab
UAS Research Lab
Water Channel/Water Tunnel
Wind Tunnels
Wind Turbine Field Test Facility
Centers and Institutes
Applied Research Lab
Center for Acoustics and Vibration
Center for Combustion Power and Propulsion
Engineering Energy & Environmental Institute
Institute for Computational and Data Sciences
Institutes of Energy and the Environment
Materials Research Institute
Rock Ethics Institute
Sustainability Institute
Vertical Lift Research Center of Excellence
Research Safety
Graduate Research Opportunities
Quick Links
Faculty Directory
Academic Positions
Partner With Us
In the News
Aerospace Engineering Faculty
Affiliate Faculty
Emeritus Faculty
Faculty Mentoring
Aerospace Engineering Staff
College-Level Communications Resources
Undergraduate
What is Aerospace Engineering?
Prospective Students
Majors, Minors, and Certificates
Suggested Academic Plan
Undergraduate Courses
Undergraduate Guide
Honors College
Capstone Design Project
Research and Teaching
Co-ops and Internships
How to Apply
Degrees and Requirements
Research Facilities and Labs
Graduate Studies Guide
Graduate Seminars
Funding Opportunities
Student Life
Student Organizations
Career Resources
Petition Submission
Financial Aid and Scholarships
Accreditation
Student Computer Recommendations
University Links
Undergraduate Bulletin
Graduate Bulletin
Academic Calendar and Deadlines
Thesis/Dissertation Deadlines
Schedule of Courses
University Registrar
About the Department
Aerospace Engineering Seminars
Staff Directory
Partner with Us
Industrial and Professional Advisory Council
Capstone Design Projects
Employer Relations
Outreach and Inclusion Programs
Giving Opportunities
Sponsorships
Scholarships
Continuing Education
Intellectual Properties Policy
Aerospace Engineering Alumni Reception
Penn State Engineering Alumni Society (PSEAS)
Penn State Alumni Association
Department Newsletter
Alumni Updates
Recognitions
Outstanding Engineering Alumni Award
Penn State Engineering Alumni Society Awards
McCormick Honorary Alumni Lecturers
Alumni Achievement Award
Alumni Fellow Award
Update Your Information
Consider partnering with Penn State to sponsor a senior capstone design project. Projects are offered as part of the Learning Factory and provide practical hands-on experience to students in a number of engineering disciplines.
Interdisciplinary teams of students work together to tackle projects sponsored by industrial clients. These teams collaborate with engineering faculty, who serve as mentors and advisers, to devise ideas to solve engineering problems. Students take these ideas from concept to reality by designing, prototyping, and simulating real solutions in state-of-the-art facilities.
This program challenges students to apply the knowledge and tools acquired during their undergraduate education to solve real-world engineering problems. It provides a unique opportunity for industry to partner with Penn State to help educate the next generation of world-class engineers.
Benefits to Sponsors:
Uncovering fresh ideas and solutions to real problems
Investigating low cost, low risk new ideas
Creating corporate exposure opportunities throughout campus
Improving engineering education at Penn State
Interacting with bright, energetic, creative young minds
Networking with other companies and Penn State faculty
Identifying opportunities for future research projects
How to become a Sponsor:
Contact the Learning Factory staff to talk about sponsoring a project. A sample of past projects can also be found on the Learning Factory site.
The Penn State Department of Aerospace Engineering, established in 1961 and the only aerospace engineering department in Pennsylvania, is consistently recognized as one of the top aerospace engineering departments in the nation, and is also an international leader in aerospace education, research, and engagement. Our undergraduate program is ranked 15 th and our graduate programs are ranked 15 th nationally by U.S. News & World Report , while one in 25 holders of a B.S. degree in aerospace engineering in the U.S. earned it from Penn State. Our students are consistently among the most highly recruited by industry, government, and graduate schools nationwide.
The department is built upon the fundamentals of academic integrity, innovation in research, and commitment to the advancement of industry. Through an innovative curriculum and world-class instruction that reflects current industry practice and embraces future trends, Penn State Aerospace Engineering graduates emerge as broadly educated, technically sound aerospace engineers who will become future leaders in a critical industry
Privacy and Legal Statements
Accessibility
University Hotlines
Email Webmaster

Department of Aerospace Engineering
229 Hammond Building
The Pennsylvania State University
University Park, PA 16802
Phone: 814-865-2569

Senior Capstone Projects
Undergraduate students participate in a rigorous design-and-build project focusing on the skills and knowledge unique to the field of aerospace engineering.
All projects provide students with focused mentoring, an opportunity to engage in interdisciplinary teamwork, practice communication skills and gain a deeper knowledge of regulatory requirements; fiscal and procurement management; social and ethical considerations and market awareness.
We offer a variety of project opportunities within the industry, student organizations and in-house research. Students also have the option to propose their own projects. Some of our past completed projects range from Unmanned Aerial Vehicles (UAVs), CubeSats, rocket launches, drones, and supersonic flight. Applications have covered search and rescue, wildlife conservation, essential deliveries, environmental preservation, and more.
Capstone options
When selecting a capstone project, students should weigh their research and subject interests, relevant skills to contribute and career goals.
As part of the industry capstone program, students participate in company-sponsored projects that tackle real-world, multidisciplinary engineering problems while receiving support and mentorship from their sponsors.
Students in select A&A-affiliated RSOs may choose to advance their annual projects through their senior capstone. Recent RSO capstones have included SARP, SEDS and A&A CubeSat.
Faculty-led research capstone projects advance the theoretical understanding of aerospace topics and can involve focused, specialized research or more expansive concepts. When sponsored by industry or government organizations, these projects generally entail wider aircraft design or space systems.
Large team projects must accommodate both domestic and international students, so the selected topics must not involve any constraints related to export-controlled material. Some projects may require US citizenship and/or NDA constraints.
2022-2023 projects
AeroTEC This team will develop next generation test capabilities by the development of physical test vehicles, test sites, and an accompanying simulator. The simulator will have true-to-life design and will be used for future test team training.
AeroVironment This team will demonstrate the feasibility of deploying two quadcopter aircraft from the payload bay of a hand-launchable UAV. A quadcopter will then recover from tumble after deployment and execute a mission to fly to a GPS located target where it will relay video footage back to a ground station.
Boeing Structural This team will optimize the design of a DC-9 passenger airplane door hinge. The component will be optimized for material strength and structural design while conforming to space constraints.
Boeing Utility Freighter This team will design a purpose built freighter for use in servicing small airports in outlying areas. The freighter will prioritize sustainability and will be able to carry the same main deck ULDs used by heavy freighters along with carrying a mechanism for loading and unloading with limited ground handling equipment.
Empowered Startups This team will design and manufacture a RC drone prototype to monitor and record real-time environmental conditions beyond visual line-of-sight (BVLOS). The drone will accompany software that uploads recorded data to a cloud and presents it in a user-friendly and easily processable format.
Formula SAE Space Frame Attachment This team will design and manufacture novel attachment joints to connect the vehicles' carbon fiber space frame to its monocoque chassis. The team will perform a trade study of different types of attachment points to optimize and validate joint strength.
HSL Thruster This team will develop a cold gas propulsion system for stable control of a cubesat in Low Earth Orbit (LEO). This system will be functionable for a variety of ultrasmall satellites and will provide thrust to enable impulsive orbit maneuvers.
NASA SCALOS This team will contribute to a 3-year NASA university-led Commercial Supersonics Technology project by studying and selecting supersonic commercial configurations that demonstrate acceptable low-speed performance and low-sonic boom characteristics. Their goal is to conduct research on the low speed performance of such configurations utilizing CFD and wind tunnel tests of scaled radio-controlled flight test models.
NASA SUITS This team will work on developing an innovative spacesuit user interface leveraging augmented reality. The AR software will incorporate peripheral devices and provide Artemis astronauts with appropriate human-autonomy enabling technology necessary for the elevated demands of lunar surface exploration and terrestrial access.
SARP Composite Overlayed Nose Cone This team will develop a carbon fiber nose cone utilizing more simple and efficient manufacturing techniques. The nose cone will sit atop a solid-propelled rocket and be aerodynamically and structurally optimized for projected rocket performance.
SARP Electropump This team will develop the design tools necessary to manufacture electric turbomachinery for high performance rocket engines. The system will be able to handle cryogenic transport, meet current requirements in terms of SARP's next-generation engines, and will aim to match industry capabilities.
SARP Cold Gas Reaction Control System This team will develop a cold gas reaction control system for active control of the SARP rocket in a vacuum. This system will be functionable in space after rocket burnout and will provide stability and partially replace fin function during launch.
Turion Space This team will develop a testing apparatus for space-rated attachment mechanisms purposed for active removal of space debris as well as service and manufacture operations of satellites in orbit. The test mechanism will be functional in vacuum to replicate a space-like environment.
2020-2021 projects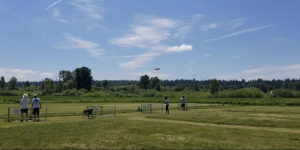 AeroVironment UAV
This team will demonstrate the feasibility of deploying one or more quadcopter aircraft from the payload bay of an RC plane. The quadcopter will then recover from tumble and execute a mission to fly to a GPS located target where it will relay video footage back to a ground station.
Garrett Jordan, Monica Kim, Max McGowan, Icevar Naguleswaran, Devon Smith, Chris Won. Advisers: Matt Keenon and Kristi Morgansen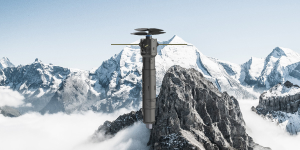 Applewhite Baton
This team will lock down a configuration for the Applewhite Aero Baton Prototype. Applewhite wants to streamline compatibility of their parts. Additionally, they are creating and implementing an interface for autonomous deployment of the Baton (from an air vehicle).
Joseph Bellevue, Jillian Hottelli, Janet Liu, Brian Mach, Haley Stewart, Ethan Uehara Adviser: Kristi Morgansen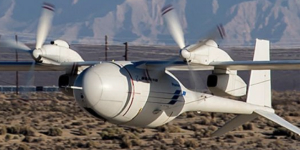 Boeing Disaster Response UAV
This team will design an emergency response, high endurance UAV, carrying a payload that can provide cellular coverage to an operating area in addition to cameras. Some of their requirements include a minimum of 12 hours endurance and a takeoff and land within 1000 feet.
Isaiah Cuadras, Drake King, Jacqueline Marquette, Howard Peng, Sam Reissman, Eric Rubhaka, Quintin Serrano, Victor Via, Jinhee Xu, Mitsuki Yonder Advisers: Gary Cohen, Eli Levin, and Matthew Orr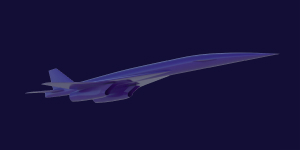 NASA Supersonic Airplane Design (SCALOS)
This team will contribute to a 3-year NASA university-led Commercial Supersonics Technology project by studying and selecting supersonic commercial configurations that demonstrate acceptable low-speed performance and low-sonic boom characteristics. Their goal is to conduct design, analysis, and development of performance and S&C predictions via simulation software to further define the Supersonic Cruise Reference airliner concept for use by the NASA grant SCALOS effort.
Austin Chandra, Brendan Geffe, Nathan Han, Danny Beeson, Colton Hill, Anant Kapur, Shelby Lee, Zhangsheng Lian, Pascal Nagata, Anwar Moustafa, Ignacio Re, Michael Stemen, Vinsensius Advisers: Eli Livne and Chet Nelson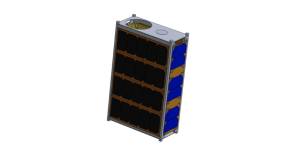 6U Cubesat: Maratus Mission
This team will launch and operation a 6U satellite holding an optical payload designed to measure ambient gases between galaxies. Their goal is to collect data to improve the current computational model of the circumgalactic medium.
Nicholas Chu, Athil George, Thomas Key, Luke Kuklenski, Carie Lai, Jae Lee, Josh MacLurg, Nicholas Sianghio, Nicholas Toyama, Eric Wills Advisers: Charlie Kelly and Taylor Reynolds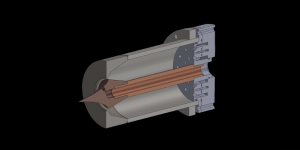 SARP Propulsion: Aerospike Nozzle
This team will develop a subscale rocket engine utilizing an aerospike nozzle geometry with implementation of thrust vector control using fluid injection.
Kristina Dong, Josh Forsythe, Michelle Graebner, Adrian Lo, Jared Smythe, Zach Tom, Oliver Ruo, Chris van den Heuvel, Catherine Wilborn Advisers: Jim Hermanson and Ms. Nyssa Thompson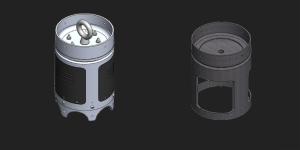 SARP Structures: Composite Recovery Coupler
This team will create a lighter, stronger Recovery Coupler for the current SARP rocket, Pacific Impulse, out of composite material.
Greg Boyce, Zach Gommi, Cat Hannahs, Gabby McDaniel, Toby Moreno Advisers: Ed Habtour and Kiefer Dundas (Janicki Industries)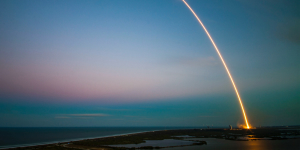 SEDS: RRC Multistage Rocket
This team will design, construct, and fly a 1 kg scientific payload to an altitude of 10K ft on a rocket with the use of only Commercial Off The Shelf (COTS) motors.
Alex Barbera, Bao Truong, Caroline Paxton, Kyle Fisher, Noah Piper, Steven Tu, Taylor Mills, Wenkang Wang Adviser: Kristi Morgansen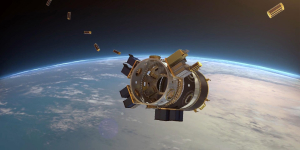 SOC-i Cubesat: GNC Hardware
This team will create a GNC sensor and actuator system. This is done through a GNC operating loop, which runs continuously during flight to control the satellite's altitude.
Branton Bradford, Ryan Lorette, William Pope, Alex Zhen Advisers: Charlie Kelly and Taylor Reynolds
Past projects
Expand All | Collapse All
Airbus | Battery Swapping System for Electric Aircraft
Applewhite Aero | Baton, A Precision Delivery System
Boeing | 50 & 76 Seat Regional Aircraft Family
TLG Aerospace | Design for Robust Laminar Flow on High Lift Airfoils
Vulcan | Improved Conservation UAV
See projects details
Boeing | Dedicated Air Freighter Design
Boeing | Thermoplastic Composite Control Surface Integrated Wing Design/Build
GKN Aerospace | Next Generation Midsize Airliner Lipskin Design Trade Study
Latécoère | Aircraft Door Flight Lock
magniX | The All-Electric Air Tractor
AeroTEC | Trailing Pressure Measurement System
AT&T | LTE Antenna for Tethered Drones
Blue Origin | New Glenn Booster Robotic Approach
Boeing | Hybrid-Electric STOL Air Taxi Design
GKN Aerospace | Effect of Embedded Dissimilar Materials on the Fatigue Life of Honeycomb Panels
GKN Aerospace | Flow Characteristics of Manufacturing Defects on Lip Skins and the Effect on Specific Fuel Consumption
Sagetech | Angle of Attack Sensor for Small UAS
Vulcan Technologies | Poacher Discovery and Tracking from an Aerial Vehicle
Industry-sponsored capstone program
The UW College of Engineering (COE) Industry Sponsored Capstone Program is a college-wide effort that is designed to provide effective project-based and team-based education of undergraduate students to meet the needs of engineering, science and industry.
To learn about sponsoring an Aeronautics & Astronautics Capstone project, visit the COE Industry Capstone Program .